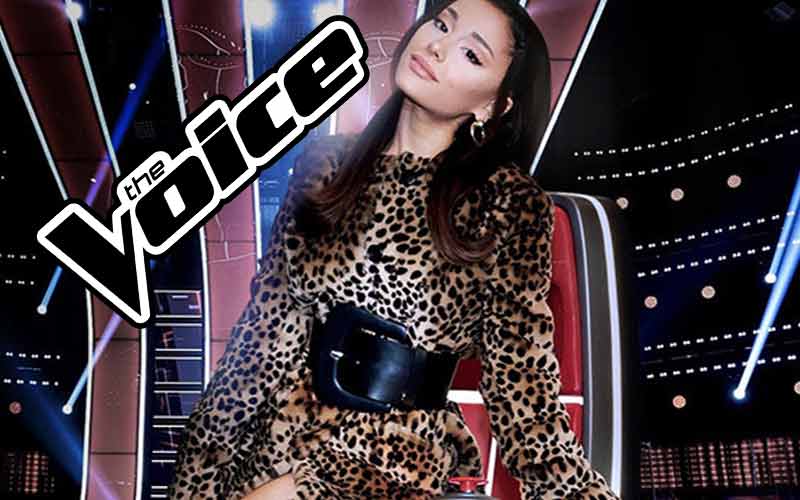 The Voice Season 21 Season Premiere Is Tonight At 8 PM On NBC
Ariana Grande Replaces Nick Jonas As Newest Coach On The Voice
The Voice Betting Odds Predict Team Blake Will Win Season 21
The 21st season of The Voice begins this evening and fans of this long-running reality television vocal competition show are eager to see the debut of Ariana Grande as the newest coach.
Many entertainment gamblers are also eagerly waiting in anticipation for opportunities for legally betting on The Voice. however, as of this writing, none of the major online sportsbooks have posted any lines for Season 21 winners.
Odds for The Voice contestants cannot be released until following the initial episodes where the vocal auditions are held and members are selected by each team. That does not explain the absence of betting odds for the winning coach, as the Season 21 lineup has been announced for weeks now.
While we wait for online entertainment sportsbooks to gather their thoughts, our staff here at Sports Betting Legal huddled up last night and created our own The Voice Season 21 odds for which coach is most likely to lead a vocalist to victory.
The Voice Odds For Season 21 Winning Coach
Team Blake -150
Team Kelly +120
Team Ariana +210
Team Legend +375
Our oddsmakers unanimously agreed that Blake Shelton will win Season 21 of The Voice and that is largely due to his previous level of success. Team Blake is victorious 40% of the time, as one of his singers has won The Voice on 8 out of 20 occasions. You might call Blake the Tom Brady of The Voice.
Kelly Clarkson comes in second and is worthy of consideration when laying some action on The Voice entertainment proposition bets because she has won three out of the seven seasons she's been a coach, which is a slightly better ratio than Shelton (43% vs 40%, respectively).
Ariana Grande represents a major shot in the arm for The Voice Season 21 and will draw potentially millions of additional viewers toward television screens on Monday and Tuesday nights. Her large fanbase will sway overall voting tallies once the live voting rounds commence, so look for Grande to challenge this year, but eventually fold to the experience of either Team Kelly or Blake.
Team Legend comes up last as he has only won once during the course of his five seasons of coaching for The Voice. We expect that Ariana Grande's presence could serve to drown out John Legend during Season 21 of The Voice, but his odds may be worth a $1 or $2 hedge at this early juncture.
Another typical betting line we often see offered for reality television show odds is the gender of the winner. Again, these are largely based on the history of The Voice winners, but many on our staff indicated that it would only be a matter of time before someone that declared themselves something other than male or female would win a season finale.
Gender Of The Voice 21 Winner Odds
Male EVEN
Female +120
Other +420
We say this because the realm of art is often ahead of the curve when it comes to issues of social consciousness, and The Voice provides an incredible stage for awareness to be raised by contestants that are eager to share their message to a national audience.
We're not suggesting that will occur this fall, but some healthy profits can be made by betting on that outcome regardless of which season is being bet upon.
Source: Parade