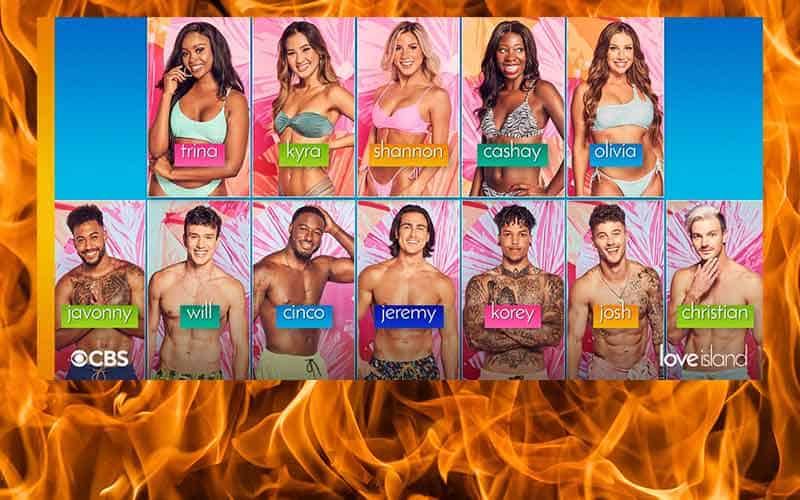 Each summer, major television network executives struggle to fill their primetime slots that are normally occupied by their highest-rated programming that airs over the fall and spring.
CBS has mastered this art better than most and has utilized the hit reality television series Big Brother for the past two decades to air a minimum of three times a week each summer.
Due to the show's longevity, online sportsbook sites have begun offering odds for betting on Big Brother that predict the eventual champion of the show as well as lines for which houseguest will be evicted each week.
CBS has introduced another hit reality television series that gobbles up the airwaves five nights a week, lasting for two summer months – Love Island (USA).
The series is based on a program of the same name that began in 2005 in the U.K. The premise involves the gathering of young attractive people into a remote location where they are enticed to partner up romantically for a chance at a love connection, as well as $100,000 in cash to celebrate with.
Online entertainment sportsbook sites are now featuring odds for Love Island USA Season 3 that predict the final male and female contestants that will qualify for the $100,000 grand prize, placing Olivia and Korey as the most likely contenders.
Love Island Betting Odds For Top Female
Olivia Kaiser +200
Aimee Flores +300
Shannon St Clair +400
Kyra Lizama +500
Trina Njoroge +500
Cashay Proudfoot +600
Love Island Betting Odds For Top Male
Korey Gandy +350
Josh Goldstein +400
Jeremy Hershberg +450
Melvin "Cinco" Holland +450
Javonny Vega +500
Christian Longnecker +600
Will Moncada +600
Love Island receives impressive ratings over the summer months due to the seductive nature of pairing up attractive people and watching them either fall in love, or crash and burn once temptation enters the group.
Just as the show appears to reach a balance with each contestant paired off into a seemingly successful relationship, production inserts two new male or female players that are allowed to select the individuals that they want to go on a special one-on-one date with.
At the end of each week, after all couples are finalized, at least one challenger will remain unpaired, placing them in jeopardy of elimination.
The above entertainment prop bets are the first we've seen offered for Love Island, and we expect that additional lines will be produced if these receive enough action over the next couple of weeks.
Also, because these odds are being produced so early on in Season 3, the moneylines for each potential romantic partner will payout at a minimum of twice the amount risked.
For instance, a wager on the frontrunner for the men, Korey Gandy, will reward $3.50 per each dollar wagered on him to win if he can find love and earn the $100K victory.
Stay tuned to CBS on Tuesday through Friday evenings at 9:00 pm, and on Sundays as well at the same time, to keep up to date on who is falling in love, who is dumping someone, and to watch your entertainment bets on Love Island cash in.
Betting Odds – Bovada
Love Island Official Website (CBS)