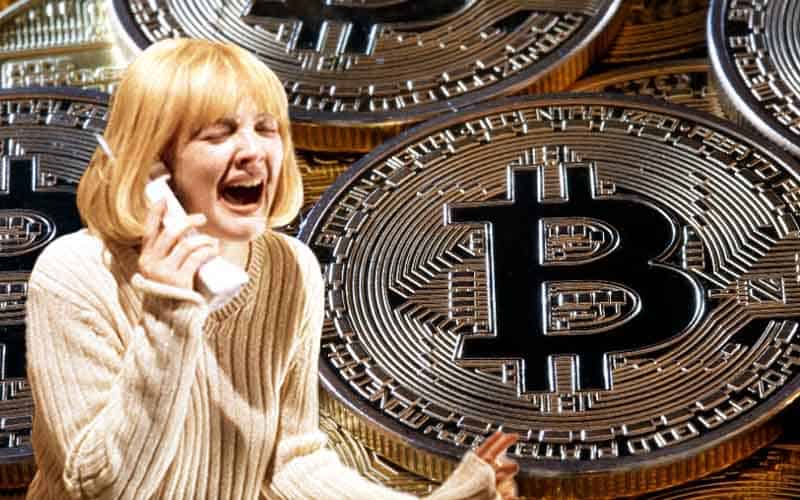 One of our favorite options for funding online sportsbook accounts is Bitcoin deposits because they upload quickly and securely and also deliver added bonus dollars should members desire to accept them.
It is the most common form of cryptocurrency today and is taken at all of the sports betting sites that we recommend as a method of deposit and withdrawal.
If there is a downside to BTC at the moment, it is the extreme market fluctuations that occur. For instance, in January of this year, Bitcoin was worth nearly $50,000, but today, the value is at just under $16,500.
The all-time high value for Bitcoin was $69,045.00, a mark that was achieved in November of last year. Now, financial betting sites are taking action on whether Bitcoin will continue to dip or rise back to its November 2021 levels.
Will Bitcoin Fall Below $10,000 USD In 2023
Neither of these two props requires action on a particular day of the year. These lines will payout the second the value of Bitcoin rises above $65,000 or falls below $10,000 at any time between today and December 31st.
Will Bitcoin Rise To Over $65,000 USD In 2023
According to the above entertainment prop bets, the bottom will not fall out of BTC's value, nor will it escalate to newfound highs in 2023. Considering the uncertainty of the forecast, perhaps gamblers should avoid betting on cryptocurrency and consider exploring the commodities and precious metals markets.
Take gold as an example. The price per ounce of gold climbed north of $2,000 in March of this year and is holding steady at around $1,800 as we enter 2023.
The following financial odds suggest that gold's value will continue to hold throughout the next twelve months, with a chance for a slight dip but nearly the same probability that it climbs above $2K once again.
Price Of Gold At The End Of 2023
$1800.01 To $1900 +275
$1700.01 To $1800 +350
Over $2000 +375
Under $1600 +400
$1600.01 To $1700 +550
$1900.01 To $2000 +400
The price of crude oil has also been in flux throughout 2022, with current values resting at just over $78 per barrel. The most likely estimation provided below is a price of $110 per barrel come December 31, 2023, but there is a decent shot that it could fall to under $50 by then.
Price Of Oil At Year End Of 2023
Over $110 +325
Under $50 +400
$80.01 To $90 +400
$90.01 To $100 +475
$100.01 To $110 +500
$70.01 To 80 +600
$60.01 To $70 +700
$50.01 To $60 +750
The price of crude oil is largely tied to the Russia and Ukraine conflict that continues on. The disparity between the top two betting options is likely tied to the Ukraine Conflict subsisting or not.
Unlike the first two Bitcoin prop bets, these commodities odds are specific to the final day of 2023 and will not cash in prior to then.
Betting on financial markets often provides a safer alternative than standard investments and has the potential to deliver gains more quickly and at a higher rate of return. Of course, there can be no reward if there is no risk so lay some action on these Bitcoin betting lines now before they are removed from the boards for good.
Financial And Commododities Odds Supplied By Bovada Sportsbook
Source – Coindesk, Monex, Market Watch