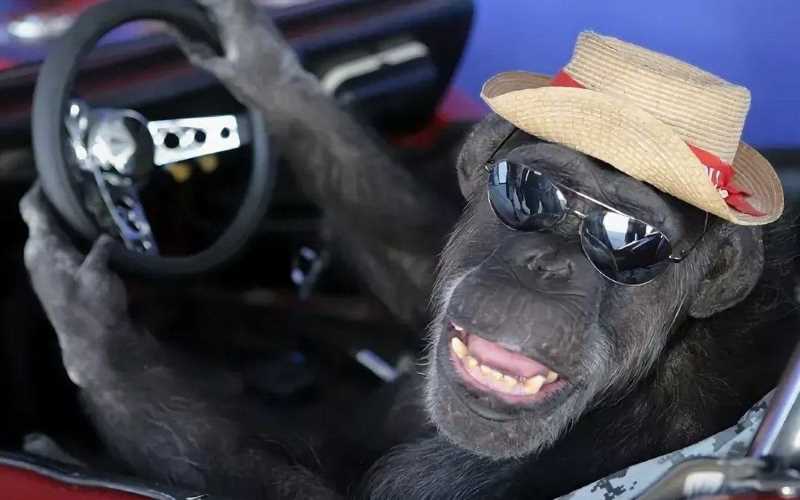 A month ago, we told you all about ApeCoin (ticker symbol APE), the new native cryptocurrency platform from the fine folks who brought you those ridiculous procedurally generated cartoon ape sailor NFT things that are basically digital versions of those Funko Pop! toys you can find stacked shoulder-high in the Walmart DVD section for some reason.
And for some further reason, the entire crypto universe embraced this monkey business at the same time.
Every major exchange went ape for APE overnight, and the asset went from literally nothing (beyond, say, an announcement at BetOnline Sportsbook) to the fastest-growing new cryptocurrency in recent memory.
We've seen other massively hyped crypto coins before. In fact, new crypto hype is practically a meme at this point.
Cardano was the big beneficiary of industry-wide enthusiasm in 2020, while Solana was the winner in 2021. This year, even as other coins have taken off big, ApeCoin is obviously the thing.
When ApeCoin launched on March 16 of this year, the APE price spiked from just over $9 per coin to nearly $16.50 less than a day later.
This established ApeCoin as a top 30 cryptocurrency, which we've never seen any asset achieve so quickly. At least, not any time lately, and certainly not without being the product of a much-advertised hard fork of some otherwise already popular asset.
Usually, even with all the hype in the world, a new crypto coin takes months – or even years – to climb the market cap ladder.
At any rate, after hitting its erstwhile all-time high (ATH) of $16.50 on March 18, APE sort of billowed its way along for the next month or so, peaking at $15.50 and bottoming out around $10.75.
While plenty volatile in a vacuum, the ApeCoin value was surprisingly resilient through that first month.
Now, of course, it's spiked again.
The ApeCoin price started climbing back up in earnest on April 18, eclipsing its original ATH on April 20 at around $17.00.
Since then, ApeCoin has see-sawed its way ever up the mountain.
Today (April 28), the price of ApeCoin is sitting at a healthy $23.60 or so. If you were lucky enough to get in before now, you're sitting pretty.
Of course, there's still some question as to the general validity of ApeCoin as a cryptocurrency.
Actually, "validity" isn't the right word. APE is as valid as any other crypto coin. It's perfectly legitimate in that regard.
Instead, what we suppose we mean is that there's some question as to the overarching use case of the ApeCoin cryptocurrency.
Inquiring minds want to know: What is ApeCoin, and what does ApeCoin do?
Per CoinMarketCap:
"ApeCoin is a decentralized project inspired by Yuga Labs' Bored Ape Yacht Club project. ApeCoin was founded to be used within the burgeoning APE Ecosystem, which is supported by the APE Foundation. The ApeCoin DAO aims to build and maintain the APE Ecosystem in a fair and inclusive way, providing an infrastructure for ApeCoin holders to collaborate through open and permissionless governance processes."
In other words, nobody really knows.
And we don't either. We just know we didn't buy any when it came out, and we're steaming mad about it.
The only other thing we know about ApeCoin is that you can use the stuff to bet on sports online. At least, you can do that at BetOnline AG and SportsBetting AG.
Right now, these are the only two legit online sports betting sites that support ApeCoin sports betting deposits and withdrawals.
Interestingly, despite being an ERC-20 Ethereum token, ApeCoin doesn't carry the same high deposit minimums as Tether or USD Coin, which are both ERC-20-based ETH tokens, too.
USDT and USDC require a minimum $300 USD-equivalent deposit, while ApeCoin deposits carry a minimum $20 USD-equivalent deposit.
For payouts, members at BetOnline and/or SportsBetting AG will need to claim at least $50 (USD equivalent) in order to receive ApeCoin withdrawals. That's pretty common for about half of the altcoins supported by either site.
As for maximum transfers, max APE deposits and withdrawals are fixed at $100,000 (USD equivalent), which is the same for all other altcoins at both popular betting sites.
So, the real question, then, is why you'd actually want to bet sports online using ApeCoin instead of any other crypto coin.
After all, given its massive growth, you'd be unlikely to earn nearly as much by winning sports bets as you would by just buying and holding APE crypto.
It's appreciated by 162% in just over 40 days, and most bettors can't sustain that kind of success for anywhere near such a clip.
Of course, most cryptos can't, either.
TL;DR: Right now, ApeCoin isn't a good online betting crypto.
Note, though, that this has nothing to do with the viability of APE as a crypto. See, one of the things we tell prospective crypto sports gamblers using the stuff to wager online for the very first time is to always buy their betting crypto – whichever crypto bet funding method that is – when it's trading at or below its recent weekly or monthly average.
Given that the APE price has hit new ATHs every day for the last week, it's simply not the time.
So for now, just sit back and enjoy the show.
But once ApeCoin dips, buy the dip and then use your ApeCoins to top off your online sports gambling account.