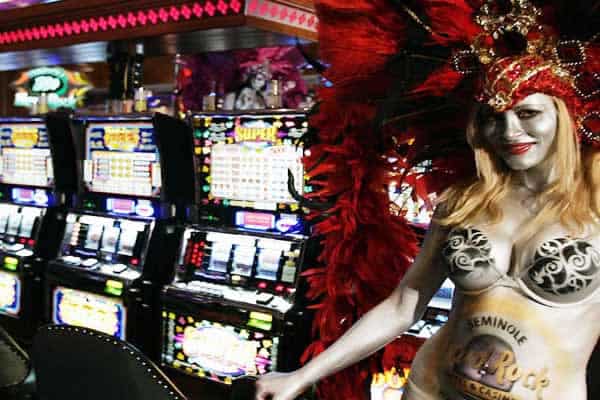 Florida's ballot issue, Amendment 3 has passed which will prevent the state from passing or altering any gambling legislation without majority voter approval.
As of November 6th, Amendment 3 will remove state legislative control over policies concerning gambling and create the need for voter referendums regarding such. Disney and the Seminole Tribe have spent $20 million and $24 million, respectively, on campaigns to sway people vote "Yes" on this Amendment.
The two entities prefer Floridians to control the way the state navigates itself regarding gambling and expansion because quite plainly they can control how Floridians view gambling issues ahead of every voter referendum. How? The same way they convinced Floridians to vote "Yes on 3" on an Amendment which would benefit them without ever attaching their name to any campaign through a PAC called "Voters in Charge".
Radio and Television ads from Voters in Charge flooded Floridians entertainment and baited voters to align with their stance through quotes like "Restore power to voters, not lobbyists", "They don't want voters in charge", "Reduce the power of gambling lobbyists by increasing the power of voters". However, the Seminole Tribe simply wants to retain its monopoly over Class III gambling offers with little to no competition and Disney wants to retain tourism dollars for their entertainment industry rather than share with other gambling attractions.
With Amendment 3 passed, voter initiatives which normally take two years to process would require at least 766,200 validated signatures before being placed on the Florida ballot and then would need a 60% majority vote in favor to pass the gambling referendum as law. This process only increases the difficulty for expanded forms of gambling such as sports betting to come to the Sunshine State.
To date, gambling Amendments in Florida have been up for vote 5 times with only 2 ever passing.
Before Midterm Election day, numerous Florida NFL franchises attempted to encourage voters to vote "No" on Amendment 3. The Tampa Bay Buccaneers contributed $50,000 to a PAC to oppose Amendment 3 and the Miami Dolphins publicly tweeted their opposing stance on the Amendment.
Other companies such as FanDuel and DraftKings each spent 6-figures in attempt to educate and sway voter against the Amendment. MGM Resorts donated $2.5 million in support, as well as $2 million from BestBet Jacksonville. All three NFL franchises in Florida collectively donated $2.5 million toward opposing the Amendment.
While an estimated $60 million was spent in total on political campaigns over Amendment 3, it pales in comparison of the potential revenue brought in by expanded forms of gambling. A 2017 Oxford Economics study showed Florida could have the fourth largest sports betting market in the country, generating taxable revenue of more than $1.1 billion.
Florida Professional Sports teams had a real possibility of benefiting from the financial opportunity legalized sports gambling provided. However, hope is not lost as a study by Seton Hall University conducted before the removal of PASPA, an old US federal gambling ban, showed 55% of Americans supported legalized sports gambling.
In another token, the Seminole Tribe of Florida could still provide Floridians with sports gambling via a loophole in their gaming compact with the state which allows them exclusive access to Class III games, of which sports betting falls under. If the tribe decides not to bypass the state in the way New Mexico tribes did, they can negotiate directly with the state which would circumvent any voter referendums.
While this may contradict what the PAC "Voters in Charge" stands for, Floridians should know by now to research ballot Amendments, PAC supporters, and ulterior-motives by those with the most financial power. In the end, it's all business.