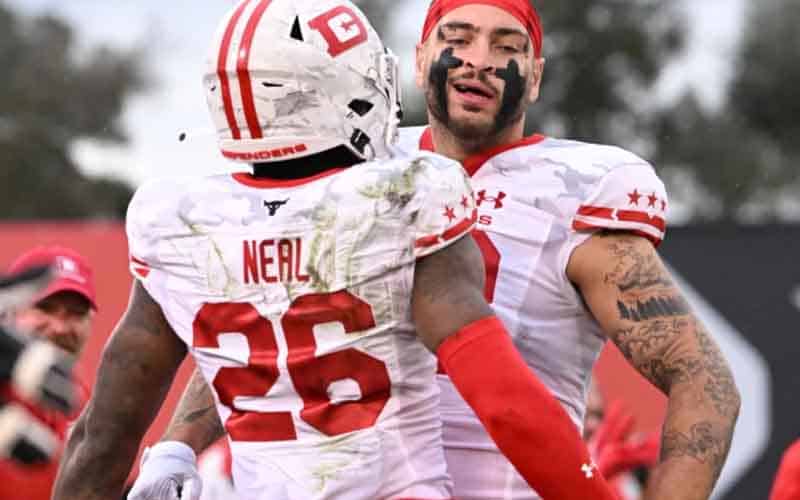 The 2023 XFL season has concluded, setting up two XFL Playoff games that will go down this weekend. The first contest on the XFL Playoff schedule is this Saturday at 7 PM on ESPN2 when the 4-6 Arlington Renegades travel to Houston to play the Roughnecks.
Legal online XFL betting sites have been slow to debut their game lines for this weekend, but we've compiled together the following odds by scraping around the web.
Arlington Renegades @ Houston Roughnecks
Point Spread: Renegades +6.0, Roughnecks -6.0
Moneyline: TBD
Over/Under: 41.5
The Renegades finished the 2023 season with a record under .500 and lost their Week 10 game to the Roughnecks by a score of 25-9. Preseason hopes for the Renegades were high, but their offensive woes have continued throughout their entire 2023 campaign, resulting in a less-than-impressive win-loss record.
Still, XFL Playoffs sportsbooks only favor Houston by 6 points at home, granting Arlington more of a chance than we believe they deserve in this first playoff matchup.
XFL Championship odds are offered at +190 (Bovada) or +195 (MyBookie) for the Roughnecks and +1000 (Bovada) or +1100 (MyBookie) for the Renegades.
Seattle Sea Dragons @ DC Defenders
Point Spread: Sea Dragons +6.0, Defenders -6.0
Moneyline: TBD
Over/Under: 48.5
The DC Defenders finished as the most dominant XFL team in 2023, with a 9-1 final record that granted them home field advantage in this weekend's playoffs. The Seattle Sea Dragons finished tied for second in the XFL North with the St. Louis Battlehawks, both with 7-3 records.
Here is the formula that the XFL Communications Department tweeted in regard to how the Sea Dragons and Battlehawks tiebreak was achieved.
Ahead of its Week 10 games, the XFL is sharing its two team tiebreakers and Division Championship Game clinching scenarios. pic.twitter.com/30fvL7Y8az

— XFL Communications Department (@XFL_PR) April 21, 2023
For some reason, total points scored head-to-head is not included in the XFL tie-breaker heirarchy. Seattle and St. Louis tied in the regular season at one game apiece, but the Sea Dragons outscored the Battlehawks by a significant margin.
Seattle advanced to the XFL Playoffs on point 5 in the above list – "best combined ranking among all teams in points scored and points allowed in all games."
The Defenders are favored by 6 points at home this Sunday at 3 PM on ESPN. The Battlehawks are now prepping for the 2024 season.
Odds for betting on the Defenders to win it all are set at +115 (Bovada) or +120 (MyBookie). Bets can be placed on the Sea Dragons' XFL Championship odds at +275 (Bovada) or +295 (MyBookie).
XFL Championship Odds
DC Defenders +115
Houston Roughnecks +190
Seattle Sea Dragons +275
Arlington Renegades +1000
Bovada.LV
XFL Championship Odds To Win
DC Defenders +120
Houston Roughnecks +195
Seattle Sea Dragons +295
Arlington Renegades +1100
MyBookie.AG
Of course, the only way to shop the betting lines for the best sportsbook payouts is to belong to more than one XFL gambling site. Consider joining both Bovada and MyBookie so you can place a bet on the XFL odds that will deliver the highest cash value this weekend.
MyBookie Review, Bovada Review, CBS Sports, Official XFL Website