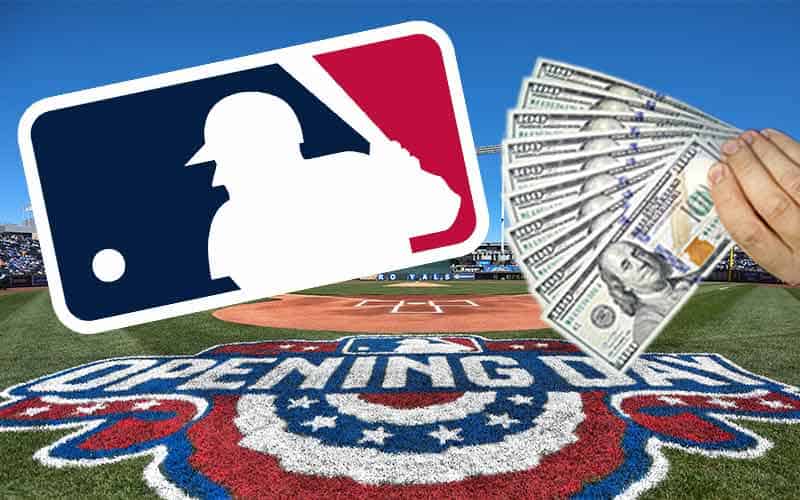 This afternoon begins the 2021 Major League Baseball Season, and with it come a fleet of game lines and futures odds that attempt to determine the winners of each contest and predict the eventual World Series Champion that will be crowned this November.
If all goes as Major League Baseball sportsbook sites are implying, fans are in for another major market-fueled 2021 World Series that will match up the New York Yankees and the Los Angeles Dodgers.
The following World Series futures line favors an outcome where the Dodgers capture their second championship in as many years, which would be their 8th title in franchise history.
2021 World Series Odds To Win
Los Angeles Dodgers +300
New York Yankees +550
San Diego Padres +800
Chicago White Sox +1000
New York Mets +1200
Atlanta Braves +1000
Toronto Blue Jays +1600
Minnesota Twins +1600
Louis Cardinals +2500
Oakland Athletics +2500
Houston Astros +2200
Tampa Bay Rays +3000
Cincinnati Reds +5000
Washington Nationals +3500
Boston Red Sox +4000
Cleveland Indians +5000
Los Angeles Angels +3500
Philadelphia Phillies +5000
Milwaukee Brewers +5000
Chicago Cubs +5500
Miami Marlins +8000
Seattle Mariners +10000
San Francisco Giants +8000
Kansas City Royals +10000
Arizona Diamondbacks +12500
Baltimore Orioles +12500
Detroit Tigers +15000
Colorado Rockies +20000
Texas Rangers +15000
Pittsburgh Pirates +25000
The Yankees are no stranger to World Series success. They've got 27 MLB championship banners hanging in Yankee Stadium, but they haven't won a World Series since 2009.
The above MLB futures odds feature the Yankees as the most likely winner of the American League Pennant, and their World Series money line of +550 places them second overall behind LA.
Before betting on the World Series begins to occupy the minds of online sportsbook patrons, there is an entire seasons' worth of game lines and prop bets to take advantage of, starting with the odds offered for each of today's opening day matchups.
On top of an entire day's worth of MLB games to bet on, online sports betting giant Bovada is currently taking action on over 500 prop bets. Below are two examples of what they've got on the boards to entice MLB bettors.
Mike Trout's Final 2021 Regular Season Batting Average
Over .295 -115
Under .295 -115
Jacob DeGrom Total 2021 Regular Season Strikeouts
Over 250.5 -115
Under 250.5 -115
Online sportsbooks have loads of MLB prop bets that are asking how the top pro baseball players like the Los Angeles Angels' Mike Trout and the New York Mets' Jacob DeGrom will perform in 2021.
As you can see, the money lines for each of these proposition outcomes have the same value of -115. This is an indication that the lines are fresh and have yet to receive significant action, and also reveals that these prop bets are intended to be fun and are meant to engage their customers.
Bettors that are new to the game are often intrigued by the variety of wagers that are offered on their favorite sport, and success on a few MLB props at the betting window encourages users to stick around and check out the game lines and futures.
Source: CBS Sports