MLB Playoff Picture Odds For 2023
MLB Postseason Standings vs. Playoff Picture Odds For 10/24/22
MLB Postseason Standings vs. Playoff Picture Odds For 10/17/22
MLB Postseason Standings vs. Playoff Picture Odds For 10/11/22
MLB Postseason Standings vs. Playoff Picture Odds For 10/4/22
Before indulging in MLB betting on postseason games and World Series futures, gamblers should consider the Major League Playoff odds across the board to gain perspective on what bookmakers are actually suggesting in regard to each franchises' path to a championship.
We compare the MLB Playoff odds across all legal sports betting sites and place those projected outcomes inside an actual Major League Baseball postseason bracket and update it weekly so that gamblers are armed with the information needed to make a legit wager.
We also provide the actual MLB Playoff bracket if the season were to end that day for comparison to what pro baseball oddsmakers suggest will occur at the end of the year.
Best MLB Playoff Betting Sites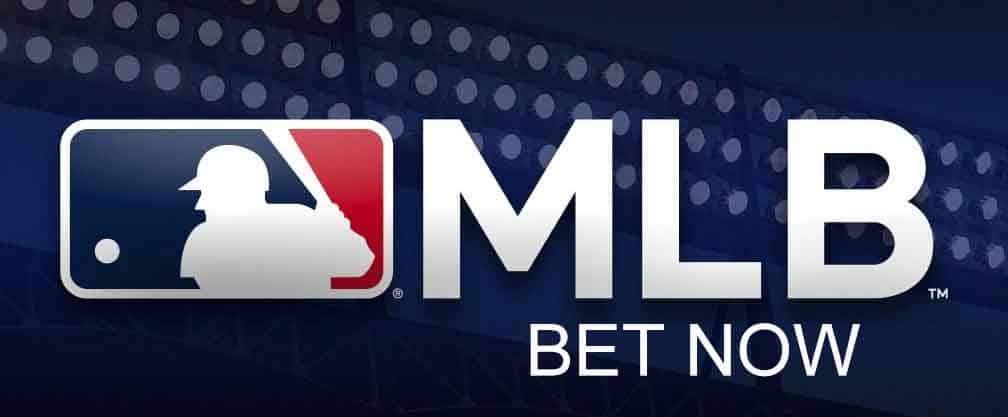 2023 MLB Playoff Format
Ten total teams qualify for the MLB Playoffs – five from the American League and National League. The top three seeds in each league's half of the bracket are given to the teams that win the West, Central, and East Divisions.
Seeds four and five are granted to the next best two teams in each league, regardless of division, with the two franchises battling it out in a single-elimination wild card game to determine who will face the 1 seed in the first round.
Each round of MLB Playoffs betting and the World Series are best-of-seven series where the first team to win four games moves on. The higher seed is granted home field advantage in each MLB Playoff series, except the World Series which is determined by who won the MLB All Star Game.
2023 MLB Division Alignment
NL West
Arizona Diamondbacks
Colorado Rockies
Los Angeles Dodgers
San Diego Padres
San Francisco Giants
NL Central
Chicago Cubs
Cincinnati Reds
Milwaukee Brewers
Pittsburgh Pirates
St. Louis Cardinals
NL East
Atlanta Braves
Miami Marlins
New York Mets
Philadelphia Phillies
Washington Nationals
AL West
Houston Astros
Los Angeles Angels
Oakland Athletics
Seattle Mariners
Texas Rangers
AL Central
Chicago White Sox
Cleveland Guardians
Detroit Tigers
Kansas City Royals
Minnesota Twins
AL East
Baltimore Orioles
Boston Red Sox
New York Yankees
Tampa Bay Rays
Toronto Blue Jays
How Are The MLB Playoff Picture Odds Created?
Our staff scours our most reliable and legitimate MLB sportsbook sites and combs the betting odds for each game, the futures that are currently on the boards, and combines that with the current Major League Baseball standings to seed all playoff teams and reveal how deep their postseason path will go.
Teams that are favored in individual MLB betting lines are granted a win, and division futures are used to accurately place top seeds and wild cards with AL and NL odds utilized to accurately create each franchises route through the postseason bracket. The odds for World Series betting provide the finishing touches on the bracket projections.
Why Are MLB Brackets And The Betting Odds Important?
When entering a sportsbook, there are dozens upon dozens of betting lines, props, and odds for every single MLB Playoff game, not to mention futures for divisions, wild card spots, World Series titles,  betting on the MLB All-Star Game, and even betting on Spring Training. But what does it all really mean?
When considering all the various Major League Baseball odds across the web and placing them within an MLB Playoff picture bracket, it allows gamblers to visualize each team's path to glory or elimination and personally contemplate how realistic those projections actually are.
Ultimately, the MLB Playoff picture odds and bracket for current standings are just another tool in the bag for online bettors that are looking to gain an edge on oddsmakers and earn a solid payday this postseason.
Current Standings vs. MLB Playoff Picture Odds
We believe that showing the comparison between the MLB Playoff brackets if the season ended on a given day versus the postseason picture odds gives gamblers an idea of where we currently are in the baseball season juxtaposed against where bookmakers are suggesting we'll end up.
Sometimes these MLB Playoff projections seem absurd when compared to today's standings, and figuring out why the oddsmakers at the sites that top our online sportsbook reviews have made these decisions goes a long way toward educating your Major League Baseball bets.
MLB Teams That Have Clinched A Playoff Spot
Los Angeles Dodgers - Clinched NL West Division
Houston Astros - Clinched AL West Division
Toronto Blue Jays - Clinched Wild Card
Tampa Bay Rays - Clinched Wild Card
Cleveland Guardians - Clinched AL Central Division
Seattle Mariners - Clinched Wild Card
Atlanta Braves - Clinched Playoffs
New York Mets - Clinched Playoffs
Philadelphia Phillies - Clinched Wild Card
St. Louis Cardinals - Clinched NL Central Division
San Diego Padres - Clinched Wild Card
New York Yankees - Clinched AL East Division
MLB Teams That Have Been Eliminated From The Playoffs
All MLB Franchises not listed in the section above have been eliminated from playoff contention.