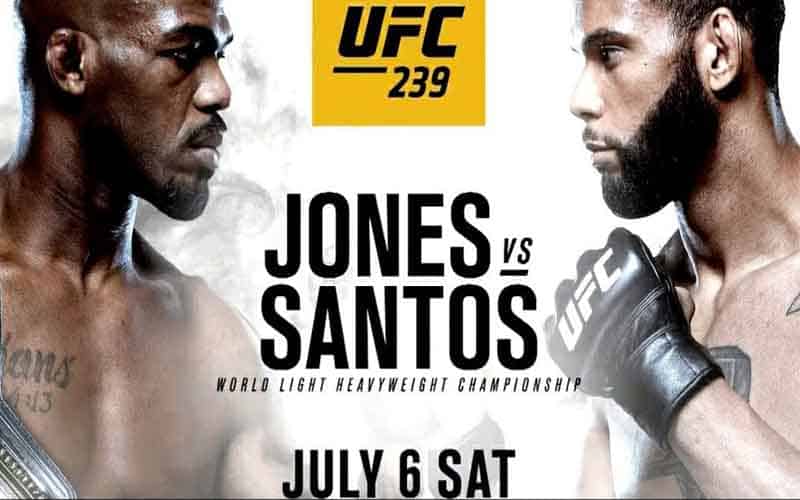 Thiago Santos' odds of taking down Jon Jones make him a longshot, according to the online sportsbooks.
And that's putting it lightly.
Jones, who was suspended in 2017 for 15 months after a drug test found steroids in his system, is a -750 favorite to win the match in current UFC betting lines. This means bettors risk $750 to win $100. The odds for Santos are unfavorable – at +475 – which means he only has about a 14 percent chance of winning based on implied probability.
But when you set foot in the octagon, anything can happen.
It takes intense training to compete in mixed martial arts and is considered to be one of the most dangerous sports because of the limited protective gear for the fighters.
Santos doesn't mind the blood, sweat and possibly tears it takes to become the next champion in the UFC.
He walked through the doors of the UFC Performance Institute for his final training sessions on Monday with one thing on his mind: a chance to steal the light heavyweight title from Jones.
Along with several other fighters, Santos hopes to make history on Saturday at the T-Mobile Arena in Las Vegas with a knockout win or simply survive in the ring.
It won't be an easy task for Santos, who is No. 2 in the Light Heavyweight Division.
He'll have to find a way to fend off Jones' ambidextrous blows and powerful kicks, which Jones has only lost one fight. And even his 2009 loss is still debatable.
Jones was dominating Matt Hamill most of the match – during a fight-ending sequence of ground strikes – the light heavyweight champion was disqualified for using illegal 12-6 elbows.
Santos, on the other hand, is well aware of Jones' competitiveness and is eager to give him his first "real" loss. He also is coming off a four-fight win streak, therefore, his confidence level is high right now. His explosiveness and powerful uppercuts that have knocked out previous opponents may pose a threat to Jones.
There are many other great fights before the main event to look out for. Here is a list of all the betting odds for the main card at UFC 239, courtesy of Bovada.
UFC 239 Main Card Betting Odds
@Bovada
Light Heavyweight
Jon Jones -750
Thiago Santos +475
Women Bantamweight
Amanda Nunes -380
Holly Holm +290
Welterweight
Ben Askren -225
Jorge Masvidal +175