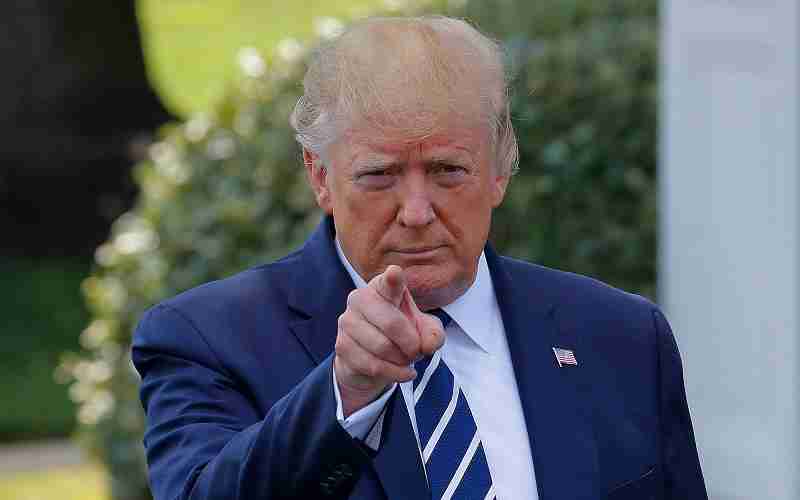 The odds on the 2020 Presidential election have been up and down since January, but Biden has remained a steady favorite since late May when the COVID-19 panic began to take hold over the United States.
Prior to that, political betting sites featured President Trump as a heavy favorite. Oddsmakers had predicted that the President would have a tough time overcoming Bernie Sanders in a head-to-head race, but once Joe Biden secured the DNC nomination, Trump took a "yuge" lead in the election odds.
Once Black Lives Matters protests began following unjust police brutality in Minnesota, Trump's odds began to decline severely, with Biden holding a sizable lead that lasted throughout the summer.
Trump's odds recovered at sportsbooks taking political bets immediately following the Republican National Convention in early August, but they quickly tumbled once again following the first Presidential Debate at the end of September.
The big day is tomorrow, and the clock is ticking for opportunities to cash in on the betting odds for these two 2020 Presidential candidates.
2020 US Presidential Election Odds
Joe Biden -185
Donald Trump +155
Kamala Harris +10000
Mike Pence +10000
As you can see, the above line features Joe Biden as a heavy favorite. His -185 odds translate to a 65% chance of winning the election, and Bovada, the political sportsbook that posted the above betting line, aren't willing to risk much against the prospect of him losing.
A wager of $185 on Biden is required to win $100 if he wins.
Trump's 2016 victory in Florida catapulted him to the White House, and the current odds suggest that he will repeat that success in the Sunshine State when voters head to the ballot box tomorrow.
Florida (FL) Presidential Election Odds
Republican Candidate -170
Democratic Candidate +130
Trump was also able to carry states that had long been considered Democratic strongholds. Pennsylvania and Michigan are battleground states that Trump needs to win again in order to secure a victory, but as of election eve, the President is trailing "bigly" in the betting odds for those two regions.
Pennsylvania (PA) Presidential Election Odds
Democratic Candidate -160
Republican Candidate +120
Michigan (MI) Presidential Election Odds
Democratic Candidate -245
Republican Candidate +180
The above betting lines imply that Trump will not be victorious in these two states, which will make his path to victory that much rockier, especially when considering that he is not making up that ground in regions that weren't already expected to vote red.
If Trump does manage to defeat Biden and capture a second term in the Oval Office, we expect a new round of Presidential impeachment odds to pop up at political betting sites prior to Inauguration Day.
The US House has cooled their engines for now, but if Trump is reelected, they'll be sure to fire up impeachment efforts once again, especially if Democrats can gain a seat or two in the US Senate.
The DNC is all-in with Biden and are gambling that the impeachment of Trump will be taken care of naturally – by American voters tomorrow.
Although Trump wasn't as big of an underdog when he faced Hillary Clinton in 2016, he flipped the odds at hour zero and won the election, and the potential is there for it to happen again in 2020.
Source: CBS News