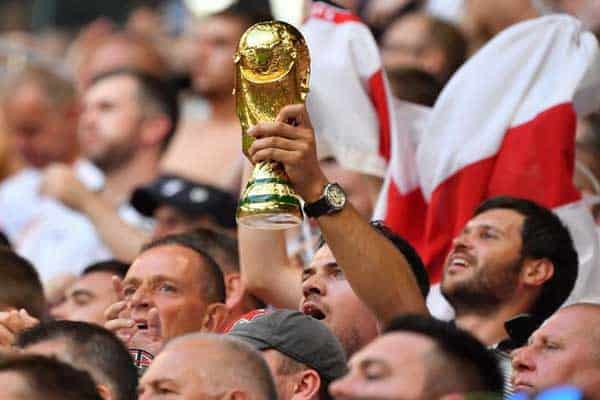 Out of the 4 teams left in the 2018 World Cup, there is no Argentina, Germany or Brazil. Belgium and France made it through, though only one will make it to the final. England and Croatia are on the other side of the semifinal bracket, beating Spain, Russia, Sweden, and others along the way. These 4 teams have come a long way since the first round of the World Cup, below are our predictions for how the semifinals will go.
If you look at Belgium and France, it has the makings of a World Cup final, especially the way both teams have been playing. Belgium is currently on a 23-game unbeaten streak, a country record. The "Golden Generation" of Belgian players are living up to their name. Their roster has plenty of depth and their B-team also won a game against England. Recently, Belgium has tweaked their game plan to go for a bigger and stronger lineup. Marouane Fellaini plays a defensive midfield role and while he may not be the most dynamic player, his height and ability to be in the right place at the right time make him a solid target on crosses and set pieces. His physicality also wears down opposing players. Nacir Chadli is another tweak that adds some pace to the team. These 2 players got the nod over Dries Mertens and Yannick Carrasco in the Brazil game and it paid off. If things go bad, simply bring in either Mertens or Carrasco and you've got the fix.
France's strength is in their teamwork. Their star-studded squad has put their egos aside and there is a nice fluidity to their game. Most attacks come from the side with Kylian Mbappe and Antoine Griezmann, with forward Olivier Giroud playing assist-maker. Their midfield has strengths in Paul Pogba, Blaise Matuidi, and Benjamin Pavard. Mbappe and Griezmann will undoubtedly be the focal point of France's attack in this game, so it will be interesting to see how they deal with Belgium's solid back line.
We predict that Belgium will win this game based on their game plan. If they score early, which is a possibility given Kevin De Bruyne and Romelu Lukaku, expect a second goal shortly after. Then, they can park the bus and focus on the defensive game plan. They withstood 27 shots from Brazil, with more than a few solid chances towards the end of the second half. France has pace and talented players, but Belgium's defense and the long frame of keeper Thibaut Cortois should be enough to edge them out.
Croatia is another strong team with good cohesion. They function like a well-oiled machine and know how to move the ball to the right positions. Their offensive midfield has exceptional playmakers like Ivan Rakitic and Luka Modric. Part of their success is falling back to help when a player runs out of position. Croatia's goalkeeper is also a phenomenal player that has gotten them out of 2 straight penalty shootouts.
England's team has several stars as well, like Harry Kane, Dele Alli, Marcus Rashford and more. They are a younger team who excel on set pieces. We predict that England will try and force as many set pieces as possible to give themselves a chance at goal. If Kane is shut down, which could happen given Croatia's defense, the team will look to their defenders to capitalize on corners and free kicks.
Our prediction for the game is Croatia winning, especially if it goes to penalties again. Croatia has been the more battle-tested team and looks to be on a mission. While England's World Cup narrative has been compelling, we don't see them doing enough to stop Croatia's momentum.