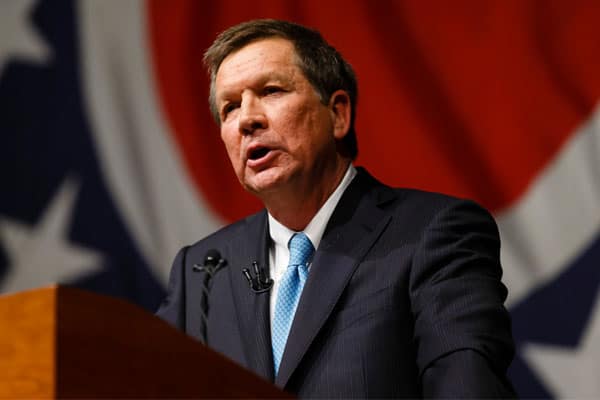 Ohio has missed early opportunity to jump on the sports betting bandwagon early this year and are attempting to catch up to states like Mississippi and West Virginia.
The nation and several sports wagering trackers have anticipated a legal sports gambling bill to come out of Ohio earlier this year to be finalized and implemented by the end of 2018. However, the late introduction of bare bones bills such as Senate Bill 316 and House Bill 714 might lead to delayed legislative action as details are worked and confirmed.
State Senator John Eklund and State Representative David Greenspan have both sponsored their own respective chamber bills regarding the investigation of potential avenues for legal sports betting in Ohio. These introduced bills are placeholder bills which are very minimal and broad, legislators intend to fill in remaining details as the two chambers work together to create at least one comprehensive and complete bill. Legislators will need to determine how they would tax sports betting revenue and were those taxed funds will go to assist the greater community and state economy.
However, considering Ohio's constitution which prohibits all forms of gambling not otherwise specified, legalized sports betting would need to possibly amend the state's constitution. Another option would be for the final bill to be a substitute bill. The Governor of Ohio John Kasich has made it publicly known that he does not support sports gambling expansion in OH, the Ohio Senate President Larry Obhof has the same feelings toward expanded gambling.
A committee will review the introduced bills after midterm elections in November, as well as, the legality of crafting a sports betting law and its relationship to the state's constitution. The decisions and information provided by the committee will determine the next steps and course of action for the bills.
Before any legal sports gambling bills can be voted on details of regulations, provisions, and guidelines must be made. Currently, the main issue regarding Ohio sports betting ventures surrounds the states gross revenue tax rate which for casinos is 33%. Numerous operators have expressed their concerns over a 33% state tax for sports betting stating it would not be profitable.
An internal investigation will determine the viability of legal sports wagering in Ohio. An independent study projected $1 billion in revenue for Ohio by the end of its first year of sports betting legalization. However, Senate President Obhof is skeptical of this estimate stating the dollar numbers were clearly inflated and overestimated.
The state of Ohio's legalized sports betting is yet determinable but we do know it will not occur by the end of 2018. However, as these placeholder bills begin to form a clearer prediction can be made on the state's legal sports gambling status. We will follow the progression of these bills and keep our readers updated.