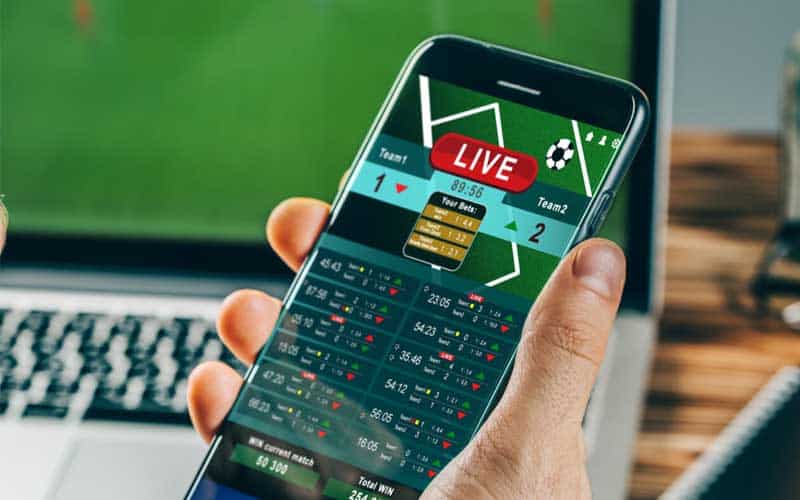 Whether you're in Times Square or are upstate, you may soon be able to bet on sports from anywhere in New York.
The New York sports betting bill sponsors have added amendments that would grant casinos operated by the Seneca Nation and two separate tribes the right to offer mobile sports wagering legally to residents and visitors inside the state's jurisdiction.
If the bill passes the New York State Legislature and is signed by Gov. Andrew Cuomo, then anyone of age will be allowed to gamble real money on college and professional sports from smartphones, tablets, laptops, or any other device with tribal-run mobile apps inside the state borders, according to The Buffalo News.
The Cuomo administration stated at the beginning of the year that it was his intention to have legal sports betting in New York before the start of the 2019 NFL season.
His plans included allowing four brick-and-mortar casinos located in Seneca, Schenectady, Tioga, and Sullivan counties to offer sports betting this year.
A bill in 2013 that legalized and licensed a commercial casino in each of the four counties included a provision that would have permitted them to offer sports betting should the Professional and Amateur Sports Protection Act of 1992 — the federal ban on sports betting — be lifted.
PASPA was struck down by the US Supreme Court on May 14, 2018, and now, the four commercial casinos can offer sports wagering to customers in New York.
However, there was nothing in the measure that pertained to mobile sports betting, meaning that the New York casinos were only allowed to conduct business on their premises only and customers would have to physically travel to one of the four locations to place a bet on sports.
The Seneca Nation recently argued that the terms in state-tribal compacts allowed their casinos to offer sports gambling in addition to the four commercial casinos permitted in the 2013 bill.
Sponsors of the New York bill agreed and chose to amendments that permitted the tribal casinos to offer mobile sports betting anywhere in the state.
"We want to make sure we are consistent with the tribal compact, so that's something we felt we had to include," said bill sponsor and New York Democratic Sen. Joseph Addabbo.
Previous efforts made in 2019 by New York lawmakers have failed when trying to include sports betting in the state's annual budget.
In addition, the Cuomo administration has not changed its stance on not adding mobile and online sports wagering to any bill since it conflicts with wording in the state constitution and that would need to be changed first.
"We have constitutional concerns on this issue that we have raised for nearly and year, and our position remains the same. We will review the revised bill," said Cuomo administration spokesperson Jason Conwall.
A meeting between bill sponsors, tribal casinos, and representatives from all the major sports leagues are scheduled to meet and discuss the future of online sports betting in New York.
Time is running out for the New York State Legislature to pass a bill for 2019 that would authorize sports betting in the state and allow operators to begin competing with neighboring New Jersey, who has carved out a big chunk of the market and has taken in nearly $2 billion in sports wagers in less than 11 months.
The current legislative session in New York is set to end on June 18.