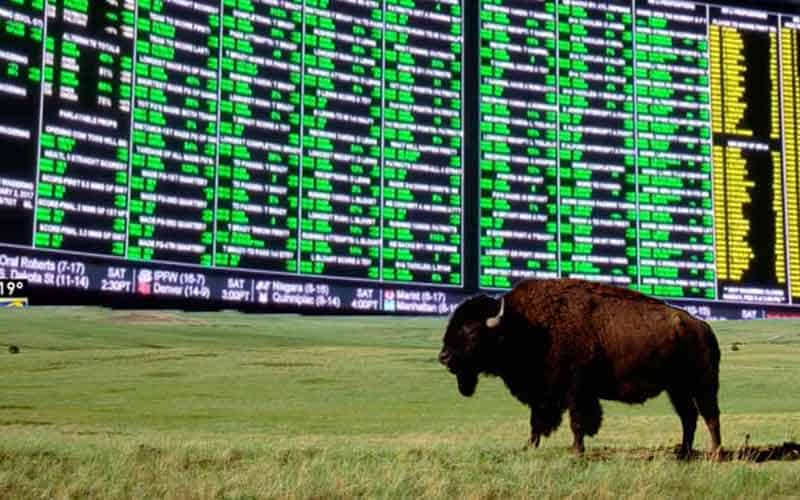 The Badlands are showing signs of getting a little better, as a new House Resolution for legal sports betting in North Dakota is gaining momentum in the state legislature.
Yesterday, the ND House Judiciary Committee favorably reviewed the new sports betting resolution, ND HCR3032 (authorizing sports betting), and have now passed it on to be debated on the House floor.
If approved by both the House and the Senate, the resolution would place sports betting on the ballot in 2022 and allow voters in North Dakota to decide if they want to take advantage of in-state sportsbooks.
"The only way to legalize this is to put this to a vote of the people of North Dakota. I feel the majority of North Dakotans want this."
– ND Representative Michael Howe (R)
Legislators are getting their ducks in a row well in advance of a potential vote by introducing ND HB1234 which will legally declare sports betting as a game of chance.
If the sports betting initiative reaches the ballot and North Dakotans vote in favor, it will likely be months, if not years, before Fargo sportsbooks will open their doors to the public. Voter approval will initiate another round or two of bill drafting and debate for the purposes of regulating sports betting in ND, including setting a minimum age to participate.
The North Dakota Senate and House will also need to decide what types of sportsbooks they'll allow, be it in-person, online, mobile, or betting kiosks which have been flooding the US market as of late.
One element that is almost certain to be a part of any North Dakota sports betting expansion will be a ban on all college athletics, regardless of where the team calls home.
The state's athletic directors have voiced concern over the potential for point-shaving and the fixing of games, and lawmakers have agreed to their demands instead of putting up a fight. This is less of an issue in North Dakota because there are no regional professional teams to speak of and local college teams rarely rise to national prominence.
If sports betting becomes legal in ND, they'll join their southern neighbors who just recently debuted their first South Dakota sportsbook in Deadwood.
In the meantime, North Dakota bettors can either opt to travel to SD's lone domestic sportsbook, or they can visit an offshore sports betting site that is based overseas.
International sportsbook sites are often the catalyst when states are considering legalizing and regulating domestic sports betting. Because these betting sites fall outside of local jurisdictions and are not governed by ND law, there's nothing to stop them from accepting bets over the web.
There's also nothing in the way to stop those tax dollars from leaving the state when bettors inside North Dakota's borders place a wager with an offshore book.
That's why ND, and many other states that were formerly opposed to sports betting, are now taking a hard look at the fiscal impact of allowing offshore sportsbooks to operate unchecked, without competition.
Adding more commerce to the marketplace benefits the consumer the most, and soon, North Dakota bettors may very well have the full wealth of sports betting options at their disposal.
Source: Tulsa World