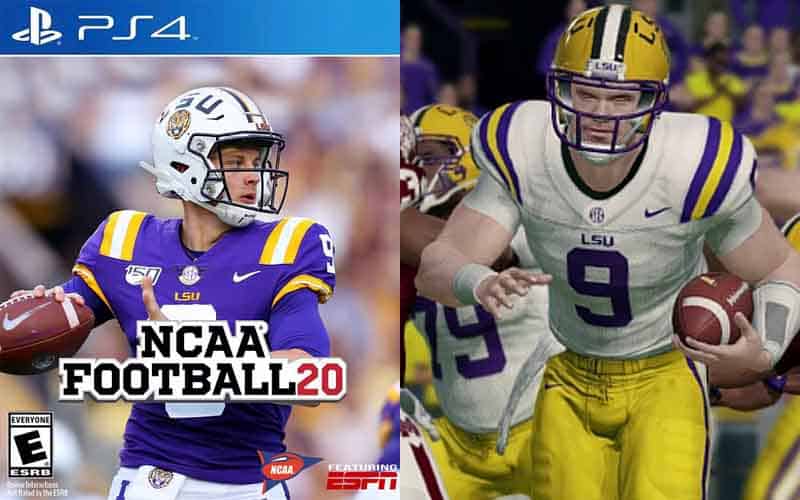 The last college football video game was NCAA Football 2014, which was released on July 9, 2013. After the SEC, Big Ten, and Pac-12 decided not to renew their licensing agreements with EA Sports, the company decided to cease game production operations in September 2013.
There hasn't been an NCAA football game from EA since. However, this could change in the near future.
On October 29, 2019, the NCAA unanimously voted to allow college athletes in its three divisions to be compensated for the use of their names, images, and likenesses "in a manner consistent with the collegiate model." This decision comes shortly after California Senate Bill 206 into law, allowing the student-athletes in the state to benefit from their names starting in 2023.
Although the NCAA has until January 2021 to create its new bylaws, many hope the statutes will be in place in time for a new NCAA Football title in 2020. Online sportsbooks are even taking action on the chances of EA producing the game.
According to Bovada, however, NCAA Football is not likely next year. With -450 odds of it not happening, that only leaves a 22.22% chance it could be made in time for the bet to play.
Will EA Sports release an NCAA Football game in 2020?
Despite the low odds of the game being released in 2020, fans are optimistic. This is especially true on Twitter.
Some users are already antsy, calling for the release ASAP.
Me waiting for NCAA Football 20 to come out pic.twitter.com/tkCjH3sRmu

— Cameron Magruder (@ScooterMagruder) October 29, 2019
Other uses are looking forward to the use of real names of players, saving them time on manually changing "QB #9" to Joe Burrow.
Kids are never going to understand the struggle of buying NCAA Football AND an Athlon Sports magazine–then spending the next two days manually inputting all the names. https://t.co/xN1P4VhZzr

— Luke Rodgers (@thelukerodgers) October 29, 2019
If the NCAA game isn't made in the next year or so, there's a silver lining. To hold fans over, Madden NFL 20 features ten officially licensed college teams in their "QB1: Face of the Franchise" storyline game mode. It is not a full NCAA game, but it does the job for now.
As for real life college football, NCAA betting odds are available on Bovada as well. Right now, the top-ranked Ohio State Buckeyes lead the way with +225 odds.
2020 NCAA football championship odds
@Bovada
Ohio State (#1) +225
Alabama (#3) +275
Clemson (#5) +325
LSU (#2) +500
Georgia (#6) +900
Oklahoma (#9) +1400
Penn State (#4) +2500
Oregon (#7) +3000
Utah (#8) +12500
Auburn (#11) +15000
Baylor (#12) +20000
Minnesota (#17) +25000
Iowa (#18) +30000
Florida (#10) +50000
Michigan (#14) +50000
Notre Dame (#15) +50000
Wisconsin (#13) +100000