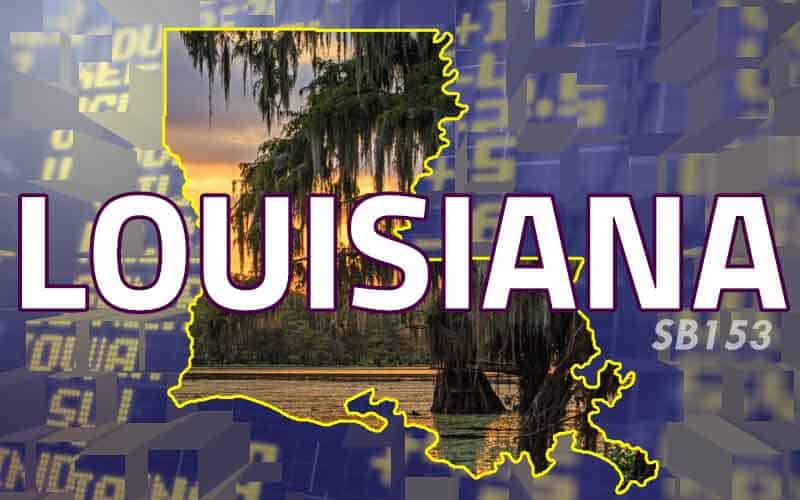 A couple of months ago Louisiana Senator Danny Martiny presented SB-153 a sports betting bill to the state Senate. Unfortunately, the bill was just deferred by the House Appropriations Committee.
The Committee voted 14-6 in opposition to the sports betting bill. Lawmakers then tried to pull the bill from the committee, but that also fell short of the votes needed to do so.
Senator Martiny told the associated press that the bill had been modified so much by objectional amendments that even if the bill got to the House floor for a vote, it would have soon after died. Martiny said that Louisiana residents are already betting on sports with offshore sportsbooks, local bookies and at the neighboring Mississippi casinos.
Senator Martiny believes the time is now to regulate sports betting within the state and to use some of the revenue incurred for early childhood development, continued education, and other programs that would benefit Louisiana residents.
Once the bill was shot down another Louisiana Representative Joe Marino tried to get the bill moved to the House for further debate, but the Appropriations Committee vote failed to reach 53 votes to approve that action.
Senator Martiny estimates that sports betting revenue could range between $30 – $60 million annually for the state. Separate legislation to set up the states tax rate for sports betting has also stalled in the House.
Select lawmakers and other opponents of SB-153 believe that sports betting or gambling expansion will further hurt families and create more avenues for gambling addicts.  
Either way, before residents could place any state-regulated bets on sports, residents from each parish would have to vote on the issue to allow sports betting within their parish. For now, it seems like Louisiana is just one step away from legal sports betting, but that foot is buried in the bayou sediment.