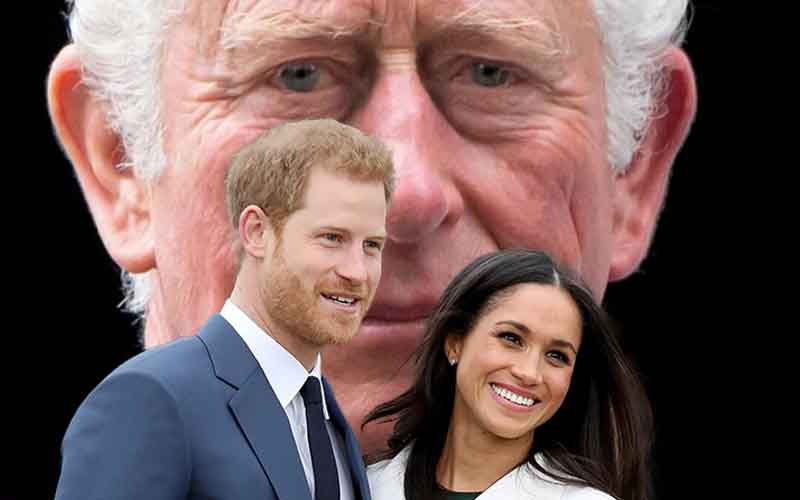 The Coronation of King Charles III will take place in Westminster Abbey on May 6th. While coronations are historic occasions that draw significant worldwide attention, the guest list for the crowning of King Charles is generating buzz.
Odds for betting on the British Royal Family, the coronation, and whether Harry and Meghan will attend are making the rounds at online sportsbooks.
There's a lot to get into here, so we'll just dive in with the Harry and Meghan prop bets posted at BetUS.
Will King Charles Invite Prince Harry To Coronation?
Despite divisions in the Royal Family, the above entertainment prop bet strongly suggests that the new King will indeed invite Prince Harry to his coronation.
Will King Charles Invite Meghan Markle To Coronation?
The exact same probability is being offered for Meghan Markle to receive an invite to the ceremony. 18-to-1 potential payouts are available for Markle getting snubbed.
Will Harry Attend Coronation If Meghan Isn't Invited?
It would be an insult for the Royal Family to invite Prince Harry and not Meghan. The King knows this and it is reflected in the above prop bet. These odds are entirely dependent on Meghan getting blacklisted from the coronation.
Will Prince Harry Attend The Coronation If Invited?
These moneyline odds are closer to even for both outcomes, but the line still leans heavily toward Harry declining to attend his father's ceremony. $3 gains can be earned by betting $1 on Harry attending.
Will The Royal Family Make A Formal Apology To Harry And Meghan Before Coronation?
The UK-based Royals, Prince Harry, and Meghan Markle need to bury the hatchet, but which side will make the first move? The above prop doesn't give an option for betting on "no," and will pay out handsomely if Charles and the gang say "we're sorry" before coronation day.
Other entertainment betting sites have gotten in on the action. Bovada is taking bettor-requested specials and allowing other members to partake as well.
Harry & Meghan Specials
'Spare' To Be The US 2023 Bestselling Book According To NPD Bookscan -5000
Harry To Attend The Westminster Abbey Coronation Of Charles III -125
Meghan To Attend The Westminster Abbey Coronation Of Charles III -110
Harry & Meghan To Have Their Sussex Titles Removed In 2023 +600
Harry & Meghan To Receive A Buckingham Palace Issued Apology In 2023 +1500
Harry & Meghan To Divorce In 2023 +1200
'Spare' To Win A Pulitzer Prize +2000
Harry & William To Have A Charity Boxing Match In 2023 +10000
All of the above outcomes are mutually exclusive. Just place a bet and if it happens, you win! Several of the options are regarding "Spare," Prince Harry's tell-all book exposing Royal Family secrets. The non-fiction book appears headed for the best seller list but will not win the Pulitzer.
BetOnline has created two simple prop bets for Harry and Meghan that are taking wagers on whether they'll get a divorce or they'll move back to the UK.
Will Harry And Meghan Announce Divorce?
Will Harry And Meghan Relocate to the UK?
The wedding vows of Meghan and Harry appear secure for the foreseeable future. So too is their US address.
These Royal Family odds should remain posted until expired, but be sure to wager on coronation lines before May 6th.
British Royal Family Betting Odds: Bovada, BetUS, BetOnline
Sources: Independent, New York Post