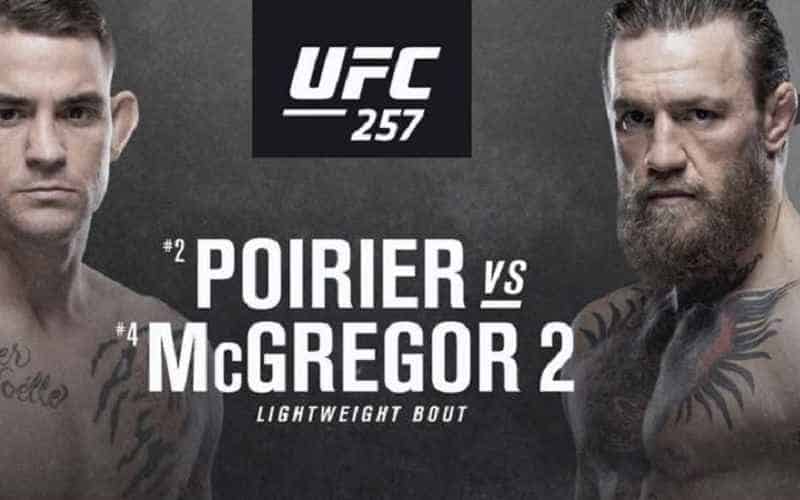 The UFC is a juggernaut promotion on the mixed martial arts scene and rivals boxing as the top combat sport on the planet.
The Ultimate Fighting Championship has produced its fair share of stars, but the most famous fighter to ever enter the Octagon could very well be Conor McGregor.
Saturday's match is arguably his most high-profile fight since he competed in the realm of boxing where he lost to Floyd "Money" Mayweather in an exhibition.
While Vegas considered the bout to be betting on celebrity boxing, both competitors took it very seriously and were paid handsomely. Ultimately, McGregor did not have the pugilistic skills to hang with one of the best boxers of all time and lost via TKO.
McGregor's last UFC fight resulted in a first-round knockout of Donald Cerrone after only 40 seconds of competition. The Cerrone bout served as prep for Conor's return to a full UFC schedule.
Tomorrow night, McGregor enters the Octagon once again to face off against Dustin Poirier. If all goes well, McGregor plans to fight seven times over the next eighteen months in an effort to get his MMA career back on track and to put some respect, and a title, back on his name.
UFC 257: Poirier Vs. McGregor 2 – UFC Fight Island, Abu Dhabi, Dubai, UAE

Tale of the Tape

Conor McGregor
Dustin Poirier
Record
22-4
26-6
Height
5'9"
5'9"
Weight
155 lbs.
155 lbs.
Reach – Arm
74"
72"
Reach – Leg
40"
40.5"
Usually Wins By
KO/TKO – 85%
KO/TKO 50%
A win versus Poirer will almost certainly secure Conor McGregor a lightweight title shot at a future pay-per-view, and the UFC odds posted at the top combat sports betting sites feature him as a near-certain victor.
UFC 257: Conor McGregor vs. Dustin Poirier
McGregor -325
Poirier +250
While these money line odds could prove to be quite profitable if Poirer is able to win, most experts feel that the fight will end in a similar fashion to the first time these two athletes faced off back in September of 2014 when McGregor was awarded the victory after a series of punches stopped the match.
A more interesting betting alternative is provided by the prop bets offered by the web's best MMA sportsbooks. The following lines offer more competitive odds, and also provides a glimpse into how and when the fight will end.
Fight to complete 2 full rounds
Yes (Fight Completes 2 Full Rounds) +125
No (Fight Does Not Complete 2 Full Rounds) -155
Will the fight go the distance?
Yes (Fight Goes The Distance) +325
No (Fight Does Not Go The Distance) -450
Victory Result
Conor McGregor Wins Inside Distance -250
Dustin Poirier Wins Inside Distance +400
Conor McGregor Wins By 5 Round Decision +650
Dustin Poirier Wins By 5 Round Decision +600
Draw +6600
Method of Victory
Conor McGregor Wins By Decision Or Technical Decision +650
Dustin Poirier Wins By Decision Or Technical Decision +600
Conor McGregor Wins By KO, TKO Or DQ -200
Dustin Poirier Wins By KO, TKO Or DQ +650
Conor McGregor Wins By Submission +2500
Dustin Poirier Wins By Submission +1200
Draw Or Technical Draw +6600
If these MMA betting odds are accurate, then McGregor will win the fight in the second round, and he will do so via knockout, technical knockout, or disqualification.
That means McGregor will likely move on to a championship belt opportunity in the near future and will lead to more UFC fights in the coming months. That's great news for MMA fans, and UFC bettors, because McGregor is the top fighting draw going today at sportsbooks and PPV sales.
Source: ESPN