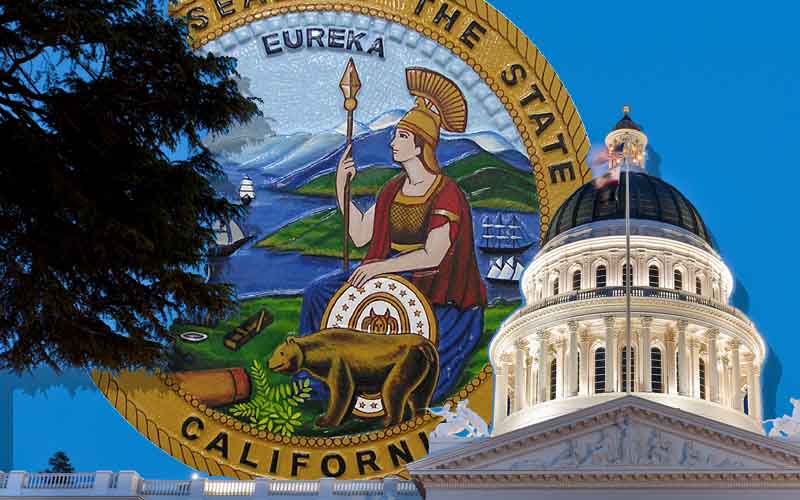 Round two begins for California lawmakers on the road to striking sports betting gold.
On Thursday, a bill to legalize sports betting in the state was reintroduced by California Assemblyman Adam Gray, who serves as the joint sponsor along with Senator Bill Dodd.
California's attempt to pass sports betting legislation last year failed at garnering enough signatures to move out of the committee.
Details about the implementation and parameters of sports betting in California have yet to be determined but Gray said he's seen interest from several professional sports teams.
"I know there's significant interest throughout the California sports economy," Gray said in an interview with ESPN.
The bill, ACA16, was initially introduced in June of last year in the Senate and proposed a state constitutional amendment that would legalize sports betting in the country's most populous state. 
However, there is a long road ahead for this legislation to enter its next phases towards authorization of sports wagering. And if the bill passes, California voters would be given an opportunity to amend the state constitution with a November 2020 ballot measure.
The proposal would need two-thirds approval from the Legislature before even appearing on the ballot where it could be approved by a majority vote. 
Gambling in the state of California has been known to be a complicated market due to its many stakeholders in the industry. And tensions continue between card clubs and Native American tribes that operate casinos.
The tribes have a major influence in the Legislature in which they control gambling in the state. They've previously opposed new gambling franchises because of the belief that it would infringe on their exclusivity in gaming compacts.
The chairman of the California Nations Indian Gaming Association, Steve Stallings, indicated he is very apprehensive about moving forward with the legislation and thinks there are some immediate issues to address. 
"In short, CNIGA does not support any expansion of gaming in California, including sports betting until the for-profit, commercial card rooms stop their illegal practices, including constitutionally prohibited banked games," Stallings told the LA Times. "A legitimate discussion on sports betting could then proceed as long as tribal exclusivity is maintained."
Private enterprises have pushed the envelope by opening approved poker rooms, licensed cardrooms and various casino games. But it remains that the vast majority of casinos are owned by tribes throughout the massive state.
It is going to take a collaborative effort from all organizations to revive this proposal, which Senator Dodd acknowledges and believes the legalization of sports wagering brings many benefits. 
In addition to increased revenue to the state as an advantage, he estimates that illegal sports wagering in the United States amounts to about $150 billion a year.
"I look forward to working with stakeholders in a collaborative effort to help bring this out of the shadows," Dodd said. "By legalizing sports wagering, we can avoid some of the problems associated with an underground market, such as fraud and tax evasion, while investing in problem gambling education."
Public hearings on the initiative are scheduled in the coming months by the Senate and Assembly committees, which are chaired by Dodd and Gray.
We'll have the latest surrounding the bill and any action taken towards it in our US sports betting bill tracker.