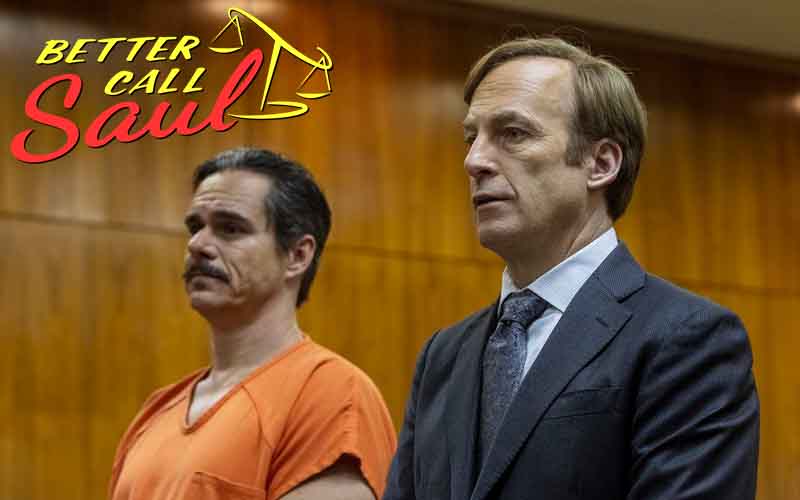 Last 6 Better Call Saul Episodes Begin July 11th On AMC
Lalo Salamanca Favored To Be Kim Wexler's Murderer
The mid-season finale of Better Call Saul ended with a cliffhanger than has fans salivating for the remaining six episodes of the AMC hit series' 6-year run.
The final episodes of AMC's Better Call Saul will begin July 11th on AMC, and legal entertainment betting sites have joined in on the excitement by producing several lines asking gamblers to risk some cash on a variety potential outcomes.
[*Warning – Mild Better Call Saul spoilers are contained in the following entertainment prop bets]
If Kim Wexler is Murdered, Who Will be the Murderer?
Lalo Salamanca -115
Any Other Character +200
Salamanca Twins +300
Gus Fring +350
Victor +600
Tyrus +900
Don Eladio +1000
Mike Ehrmantraut +1000
Tony Dalton plays Lalo Salamanca, an untouchable member of the Mexican drug cartel and current odds leader for Kim Wexler's murder, assuming she gets offed during the final half of season 6.
Lalo is so heavily favored that his moneyline odds are listed in the negative at -115, requiring more money to be risked than can be won. All other characters are in play in the above Better Call Saul prop bet, with exponential payouts available no matter who entertainment gamblers lay their action on.
What Episode Will Kim Wexler Perish?
Episodes 11-13 -220
Episodes 8-10 +155
If we completely buy into these Better Call Saul betting lines, assumptions can be made that Kim Wexler will die during the final three episodes. The same can be said for Lalo, as his death is also projected to happen somewhere between episodes 11-13.
What Episode Will Lalo Salamanca Perish?
Episodes 11-13 -220
Episodes 8-10 +155
Kim Wexler does have a decent shot at survival according to the following odds for betting on television shows, but her chances of dying are also drawing close to even.
What Happens Next For Kim Wexler?
Escapes Albuquerque Alive -220
Perishes +155
What Will Happen First To Lalo Salamanca?
Enter Fring's Underground Lab -500
Perishes +300
Lalo Salamanca is heavily favored to storm Fring's lab prior to getting killed, and there is also an over/under for how many security guards he takes out prior to his likely demise.
Total Laundromat Security Guards Lalo Murders
Under 4.5 Security Guards -140
Over 4.5 Security Guards +100
The above over/under for security guards that Lalo kills is set at 4.5, with the edge going to 4 or fewer total. The next three Better Call Saul prop bets involve wagering on who will see a particular character first.
Who Will be Seen First?
Hank Schrader -200
Tuco Salamanca +150
Who Will be Seen First?
Jesse Pinkman -300
Walter White +200
Who Will See Lalo Salamanca First?
Mike Ehrmentraut -150
Gus Fring +110
There are several narrative components in play that need to be resolved prior to the finale of Better Call Saul on August 15th, so place your bets now before the odds disappear.
Here are the remainder of the Better Call Saul betting odds that are on the boards right now.
Will Gus Fring Kill Lalo Salamanca?
Will Kim Wexler Use The Vacuum Guy To Escape?
Will Nacho Varga's Father be Seen
Will Don Eladio See Lalo Salamanca's Video Tape?
Betting Odds: BetOnline
Sources: Better Call Saul IMDB, AMC