Legal PBA Philippine Cup Betting Guide
The PBA Philippine Cup is the biggest event in the PBA season, as it's the first leg of the year and constitutes the pinnacle of professional basketball for native Filipino players. Ever since the PBA league launched in 1975, sports fans in the Philippines and around the world have been betting on the Philippine Cup, and the excitement's always at a fever pitch for punters and hoops fans alike.
With basketball being an international sport, many bettors in the United States and other countries outside the Philippines are starting to take more interest in legally betting on the PBA, and the Philippine Cup is the number-one way to get a look at the nation's top talent.
While you're unlikely to find much PBA betting action at brick-and-mortar sportsbooks in the US, our legal PBA Philippine Cup betting guide shows you how to safely wager on the popular Asian basketball league over the Internet, no matter where you live.
Is It Legal To Bet On The Philippine Cup?
Yes! Regardless of whether you live in the US or the Philippines, you can legally and safely wager on Philippine Cup basketball from your computer or mobile device.
US-based online sportsbooks do not typically offer PBA hoops to sports bettors, and Philippine-based sportsbooks are brick-and-mortar only, so Filipino basketball fans can't conveniently wager with domestic options.
Overseas betting sites operating outside the jurisdictions of both countries solve this problem, and residents of both nations can freely bet on the PBA Philippine Cup online.
In The United States
In the USA, nearly 30 states offer domestic sports betting, but these domestic sportsbooks don't reliably offer PBA betting lines and primarily focus on offering legal NBA betting options. If you live in the US and want to wager on the PBA Philippine Cup, however, you can easily do so at any of the legitimate, legal online betting sites listed here.
US gambling laws like the Wire Act and the UIGEA do not make wagering online unlawful, so as long as you use a reputable sportsbook operating outside of US borders, you're free to bet on the PBA.
Note: Residents of WA are technically barred from gambling online due to various state laws, but these are historically unenforced. Still, we recommend following all local mandates and dropping a dime on basketball betting only at your own risk.
In The Philippines
Locally, Philippines sports betting is available to residents only at land-based domestic operators. Domestic online betting is not allowed. However, the Philippines government has declared that it is not illegal for PH residents and citizens to wager with sportsbooks located offshore, so long as they are legitimately licensed and are reputable operations.
Many of the sites listed on this page accept Philippines residents aged 18 and up, and they all have plenty of Philippine Cup odds and other basketball betting action to choose from.
Note: While PAGCOR – the Philippine Amusement and Gaming Corporation – allows online sports betting via its licensed POGO operators, these are not able to accept PH customers. Thus, Filipino punters can only legally bet on the PBA online via the sites listed here.
Best Philippine Cup Betting Sites
What Is The Philippine Cup?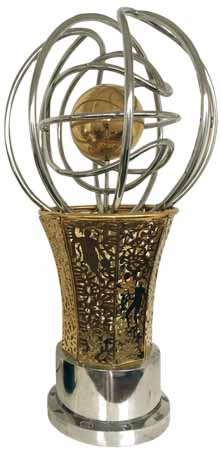 The PBA Philippine Cup is traditionally the first "conference" of the three-conference PBA season and is thus the most prestigious from a national perspective. The Philippine Cup was established in 1975, and its seasons are usually held from January through May.
This schedule can vary a bit, though it was thrown into significant upheaval for the 2020 PBA season and again for 2021 (see below). The other two PBA conferences are the Commissioner's Cup and the Governors' Cup, which historically follow the Philippine Cup in that order.
In a unique arrangement, the three conferences that make up the PBA season are all held back-to-back, and different teams can win each one. Further, each conference has various special rules and regulations that make it very different from the others from both a viewing and betting perspective.
The primary difference between the Philippine Cup and the other PBA conferences is that Philippine Cup rules dictate that no foreign players or "imports" are allowed on any team roster.
This accounts for the sheer local popularity of the Philippine Cup, but it also means that international gamblers and American bettors put more action on the Commissioner's Cup and Governors' Cup, which allow each team to hire a single foreign player (with whom non-Filipino bettors may be more familiar). These conferences also have height limitations to further guarantee parity, which is a restriction that the Philippine Cup does not employ.
Philippine Cup Betting Odds
Currently, there are plenty of 2021 Philippine Cup odds posted, as the season officially tips off on Friday, July 16, 2021.
Expect Barangay Ginebra San Miguel to be the favorites to win the conference, as they are the defending champions and have been playing well in recent years.
Of course, with the return of June Mar Fajardo for the San Miguel Beermen – and given that the Beermen are historically the best team in the conference with 9 championships – bettors might be high on the club's chances to take back the title in 2021.
2020 Philippine Cup Season Recap
The 2020 Philippine Cup season was originally slated to begin on March 8, 2020, and the league held a single game before shuttering itself for the next seven months due to the coronavirus outbreak. That game featured the San Miguel Beermen vs. the Magnolia Hotshots, with the defending champion Beermen winning 94-87.
The Philippine Cup restarted on October 11, and the conference was contested entirely within an NBA-like quarantine "bubble," with all games being held at the Angeles University Foundation Gym in Angeles, Pampanga.
Barangay Ginebra San Miguel won the 2020 Philippine Cup Final, defeating TNT Tropang Giga in five games (4-1).
For 2021, there is no bubble format, but the league's start time was delayed until mid-year (July 16), and games will be held in a "closed circuit" format with no fans in the stands.
2021 Philippine Cup Schedule
The Philippine Cup is typically comprised of only 11 games per team. Because the conference is technically a tournament from the start, this round – what Westerners might consider the "regular season" – is a single round-robin tournament to establish seeding for the next round. The top eight teams by record advance to the next stage:
Philippine Cup Quarterfinals
1 Seed vs. 8 Seed (twice-to-beat)
2 Seed vs. 7 Seed (twice-to-beat)
3 Seed vs. 6 Seed (best-of-three)
4 Seed vs. 5 Seed (best-of-three)
Philippine Cup Semifinals
1/8 Winner vs. 4/5 Winner (best-of-seven)
2/7 winner vs. 3/6 Winner (best-of-seven)
Philippine Cup Finals
Semifinal Winner vs. Semifinal Winner (best-of-seven)
Current Philippine Cup Teams 2021
Unlike US sports teams, Philippine sports teams are typically tied to corporate entities at the sponsorship and ownership levels. These sponsorships and ownerships can change year to year, though ownership groups typically hold onto their teams for long periods of time, only changing their team names occasionally to reflect a new product or service that they wish to promote.
Bettors need to pay special attention to this arrangement when gauging PBA Philippine Cup records from one year to the next, because teams with different names may in fact be the same entities with the same players. The current PBA clubs are as follows:
2021 Philippine Cup Teams
Alaska Aces – Alaska Milk Corporation
Barangay Ginebra San Miguel – Ginebra San Miguel, Inc.
Blackwater Bossing – Ever Bilena Cosmetics, Inc.
Magnolia Hotshots – San Miguel Pure Foods Company, Inc.
Meralco Bolts – Manila Electric Company
NLEX Road Warriors – Metro Pacific Investments Corp.
NorthPort Batang Pier – Sultan 900 Capital, Inc.
Phoenix Super LPG Fuel Masters – Phoenix Petroleum Philippines, Inc.
Rain or Shine Elasto Painters – Asian Coatings Philippines, Inc.
San Miguel Beermen – San Miguel Brewery, Inc.
Terrafirma Dyip – Terrafirma Realty Development Corp.
TNT Tropang Giga– Smart Communications
How To Bet On The Philippine Cup
The easiest way to bet on Philippine Cup PBA basketball is to join a legal offshore betting site that offers action on the league. All of the top operators listed here do, and they each provide a selection of bet types to choose from.
These wager types are briefly listed below, but you can read more about them at our PBA Basketball Betting Guide.
Straight Moneyline Bets
Point Spread Bets
Over/Under Bets (aka Totals Bets)
Player Prop Bets
Team Prop Bets
Futures Bets
Parlay Bets
Teaser Bets
Please Bets
Live In-Game Betting
+ More
Live Philippine Cup Betting
Like most popular sports at the best legal online sportsbooks, live betting is available for PBA Philippine Cup action. This allows bettors to wager on the games as they're being played, putting money on dynamic odds that shift according to the ebb and flow of each contest.
For US and Filipino bettors, this increases both interest and immersion, and it gives sports gamblers the opportunity to both double down on good pre-game bets and recover bad pre-game bets.
Live betting is possible because the best online betting sites utilize state-of-the-art technology to deliver live PBA scores in real-time, so as long as you have an active Internet connection, you can wager the second you see a line you like. And with live PBA basketball betting, sometimes a second or two is all you have.
Like the players on the court, you've got to be in the zone and beat the shot clock if you want to bank(shot) on a sure thing!
Mobile Philippine Cup Betting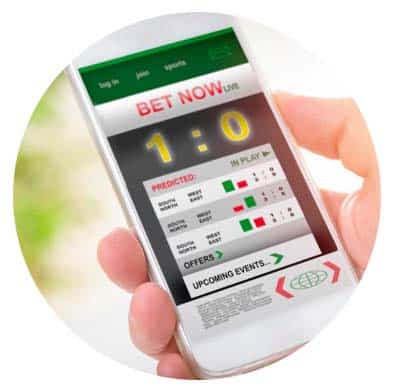 Mobile sports betting is how almost every basketball bettor places their wagers in this day and age. Whether you're betting on NBA basketball, NCAA basketball, or PBA basketball, if a site doesn't offer a robust mobile suite, you're probably not going to wager regularly.
To participate in mobile Philippine Cup betting, all you need is a reasonably modern iPhone, iPad, or Android device, a mobile network connection (cellular or Wi-Fi), and membership at one or more of the sites listed here. That said, you won't find any PBA iPhone betting apps or PBA Android betting apps, as neither Apple nor Google allow offshore sportsbooks to offer native apps on their USA or Philippines marketplaces.
Fortunately, you don't need the App Store or Google Play store, as all the best Philippine Cup betting sites utilize mobile-optimized gambling portals that automatically format all their basketball betting lines for whatever smartphone or tablet you're using.
Additionally, these web apps aren't geofenced, which means that you can wager from anywhere inside the country, any time you want. Whether you're driving the lane or chilling in the backcourt, with mobile Philippine Cup PBA betting, you can get those wagers in. As long as you've got Internet, you've got nothing but net with mobile Philippine Cup betting!
The Philippine Cup 2021 tournament officially starts on July 16, 2021, having been delayed from its usual early-year tipoff due to ongoing coronavirus mitigation policies. 
The PBA "bubble" was the term being used to describe the single location for all the 2020 Philippine Cup games. Because of the coronavirus, PBA teams did not travel to different venues and instead were sequestered in a single venue, playing in the same arena, for the duration of the conference.
The 2021 Philippine Cup games will be played in their typical locales, albeit with no fans in the stands. 
Typically, Philippine Cup tickets cost anywhere from PHP 70 ($1.45) to PHP 3500 ($72), depending on where in the arena your seats are. Pricing also varies based on the popularity of any given game, and PBA seat prices also increase for the deeper rounds of the tournament's playoff format.
However, for the 2021 PBA season, PBA tickets are unavailable, as all the Philippine Cup games will be played without fans in the stands due to coronavirus precautions and social distancing measures.   
If you live in the islands, you can watch the PBA Philippine Cup on One Sports, TV5, and PBA Rush. If you live outside of the Philippines, you can watch Philippine Cup games through AksyonTV International.
ESPN 5 also offers livestreams of the PBA league, and there are various other streaming outlets you can use to catch Philippine Cup games.
The 2020 PBA season was delayed by the coronavirus pandemic. After just one game of the Philippine Cup, the league suspended all activities and would not restart until Sunday, October 11, 2020.
Additionally, due to this seven-month delay, only the 2020 Philippine Cup was contested. The 2020 Commissioner's Cup and the 2020 Governors' Cup conferences were canceled. 
You can bet on the Philippine Cup 2021 campaign at any reputable online sports betting site listed here. These overseas sportsbook operators are safe and legal for residents of both the United States and Philippines to use, and they each offer all the odds and lines you expect on Philippine basketball.
Most Philippine-friendly sportsbooks will allow you to make deposits using PHP, though these will usually be exchanged automatically to USD once you submit your payment.
Alternatively, we recommend using a cryptocurrency like Bitcoin or Bitcoin Cash for all your Philippine basketball bet funding, as crypto payment options give you better bonuses, higher limits, come with no added transfer fees, and are the only ways to get same-day payouts.
There are several extremely popular players in the PBA, and choosing just one Philippine Cup player out of a pool of so many stars is not an easy task.
That said, the best Philippine Cup player is inarguably June Mar Fajardo, who led the conference in both points (21.3) and rebounds (13.9) in 2019, winning the championship with the San Miguel Beermen on his way to earning the award for Best Player of the Conference and Finals MVP.
Like any superstar, Fajardo has an awe-inspiring nickname, as he is affectionately called "The Kraken" due to his enormous presence and strength. Fajardo is 6'10", weighs 250 pounds, and is extremely agile for his size.
In the league since 2012, Fajardo has won eight overall PBA conference championships, three PBA Finals MVPs, six PBA MVPs, eight Player of the Conference awards, and dozens of other accolades.
Fajardo is the Michael Jordan of PBA basketball, and at just 30 years of age, he has many more games to play!     
2021 Update: After missing the 2020 PBA season due to injury, Fajardo is back with the San Miguel Beermen, making them the favorite to win the Philippine Cup for a record 10th time. 
Barangay Ginebra San Miguel won the 2020 Philippine Cup title, but the San Miguel Beermen are the favorites to win in 2021. 
The San Miguel Beermen are the best team in the PBA, having won the Philippine Cup five straight times since 2014-2015, and they are favored to win for a record tenth time in a row in 2021.
In total, the Beermen have nine PBA Philippine Cup titles.
No. There are no "import players" allowed in the PBA Philippine Cup. The other two legs of the PBA season allow foreign-born or naturalized Philippine citizens to play (one per team, with height restrictions), but the Philippine Cup is native-only.
This makes the Philippine Cup the pride of the nation and the most popular PBA conference domestically, though international bettors tend to prefer the Commissioner's Cup and the Governors' Cup due to their allowance for imports.
No. Since the Philippine Cup is open only to native-born Filipino players, there is no height restriction.
PBA height restrictions are only reserved for import players and non-native naturalized citizens playing in the Commissioner's Cup (6'10") and the Governors' Cup (6'5").