Legally Betting On PBA Governors' Cup Odds
2023 PBA Governors' Cup Odds Are Active Now
PBA Betting Sites Accept Cryptocurrency
Futures Odds For PBA Betting Offered Year-Round
The sport of basketball is easily the most popular within the Philippines, and their local brand of PBA hoops commands major betting attention from within PH and abroad. Our best recommendation for legally betting on PBA Governors' Cup odds is with one of our top offshore sportsbook sites featured in the following guide.
Keep reading to learn more about these international venues that provide legal betting on PBA games and tournament winners, and why they receive the top honors over domestic gambling locations. We also delve into what perks are on the table when becoming a member with an offshore sports betting site, and how old you have to be to legally join.
2023 Sportsbooks For Betting on PBA Governors' Cup Tournament
Is PBA Governors' Cup Betting Legal?
Yes, betting on PBA odds for Governors' Cup games is legal at both domestic and offshore sportsbook sites that offer them inside of PH and the USA.
What Is The PBA Governors' Cup Tournament?
The Philippines Basketball Association Governors' Cup Tournament is a championship series of games played by corporate-sponsored PBA teams that allow for a single foreign player to be on each roster. There is a 6'6" height restriction on each team's foreign player.
After the qualifying round of play, the final 8 teams will make the quarterfinals for best-of-three matchups. Each resulting semifinal matchup are best-of-five series and the Governors' Cup Finals are the best-of-seven series.
The online sportsbooks featured in the section above will offer PBA odds for betting on the Philippine Cup and the Governors' Cup once matchups are announced each year.
2023 PBA Governors' Cup Teams
San Miguel Beermen
Barangay Ginebra San Miguel
Meralco Bolts
Blackwater Bossing
NLEX Road Warriors
NorthPort Batang Pier
TNT Tropang Giga
Phoenix Super LPG Fuel Masters
Converge FiberXers
Magnolia Hotshots
Rain or Shine Elasto Painters
Terrafirma Dyip
How To Bet On The Governors' Cup
Bets cannot be made on Governors' Cup odds without first becoming a member with one of the sites featured in our online sportsbook reviews.
Before committing to only one sportsbook membership, readers should think about joining more than one because it opens up the opportunity to secure the most advantageous odds on the boards for the desired outcome.
In order to join an online PBA sportsbook, locate the join button atop any page within their website. Enter the requested information and create a sportsbook login prior to moving on to the deposit portion of the process.
Fund your new account with USD or cryptocurrency and consider one of the many bonus cash offers in play for startup users. Once accounts are funded, place your bets on PBA Governors' Cup games within the sportsbook section under the basketball tab.
Where To Bet On The Governors' Cup
If you live within a US state that permits sports betting at the local level, visit the in-person or online venue and place a Governors' Cup wager if you meet or exceed the local minimum gambling age. For 18 and older PBA gamblers that are looking for the best in Governors' Cup betting, check out the offshore sportsbook sites we link to above.
Between these vendors, all US states are covered with the minimum age to partake set at 18 years old. Click through to each of the online PBA betting sites we list above and consider joining more than one so readers can shop the odds for the best sportsbook payouts.
Mobile PBA Betting Apps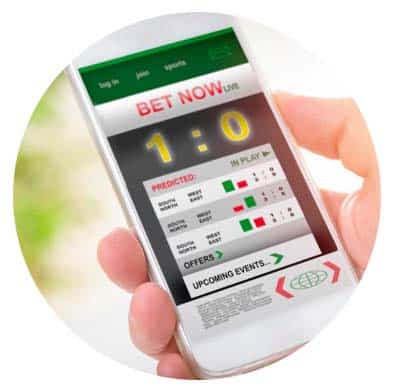 PH basketball bettors are able to use their smartphones and tablets to gamble on PBA Governors' Cup odds and there is not even any need to download software to devices. Just click on any online sportsbook linked to within this guide and instantly, screens will populate with the latest PBA odds for games and tournaments.
These web-apps behave similarly to downloadable mobile betting applications complete with touch-button controls for single-handed navigation to the best PBA lines and odds. 18 and over basketball gamblers need only a current device, a connection to the web, and some money to risk to utilize the best mobile sportsbook apps for PBA odds today.
Sportsbook Bonus Offers For PBA Betting
Some extra cash always comes in handy when making a bet on PBA Governors' Cup games, so why not take advantage of a sportsbook promo code at any of our top recommended offshore sportsbook sites above?
These deposit matching bonus offers are available across the board to new members who are signing up for the first time. A percentage of the deposit total is matched and added to accounts for placing bets on PBA games or any other leagues featured in the online sportsbook.
Terms and conditions must be met prior to requesting a withdrawal of winnings that were based on bonus funds, so read through them before accepting.
Funding Your PBA Governors' Cup Bet
Whether you intend to bet with USD or cryptocurrency, the PBA sportsbook sites we recommend within this guide allow for multiple options from each category.
We must insist that readers carefully consider the many benefits of cryptocurrency, including robust security profiles, expedient transaction times, enhanced sportsbook bonus cash offers, and same-day payouts.
Most major altcoins are represented when doing business with our featured online PBA betting sites, but Bitcoin is the most preferred and is available at all of our top books.
Live Betting On Governors' Cup Games
After the tipoff of each PBA game, the betting line simply turns live and keeps allowing for wagers to be placed well into the fourth quarter. Point spreads, moneyline odds, prop bets, the over/under, and anything else the sportsbook allows to take action can and will until the final buzzer sounds.
Just keep in mind that the live Governors' Cup odds can be removed without notice. The live PBA odds also become more narrow once the victorious team becomes more evident, however, competitive games can still deliver profitable odds will into the final period.