Odell Beckham Jr. has risen to stardom in the NFL for his mercurial talent and outspoken personality. The Giants wide receiver came from humble beginnings in Baton Rouge, Louisiana. He was born on November 5, 1992. His parents, Heather Van Norman and Odell Beckham Sr., both of which former college athletes.
Beckham is the eldest of three children. He attended Isidore Newman High School in New Orleans but his attendance was poor. Beckham's focus seemed to be on athletics and he started football, basketball, and track.
Odell Beckham Jr. – Statistical Data And Information:
DOB: November 5, 1992
Height: 5'11"
Team Played For: New York Giants
Position: Wide Receiver
Receptions: 313
Receiving Yards: 4,424
Yards Per Reception: 14.1
Receiving Touchdowns: 38
Awards Earned By Odell Beckham Jr. :
3x Pro Bowl (2014-2016)
2x Second-Team All-Pro (2015, 2016)
NFL Offensive Rookie Of The Year (2014)
PFWA All-Rookie Team (2014)
SEC Champion (2011)
Paul Hornung Award (2013)
First-Team All-American (2013)
First-Team All-SEC (2013)
2017-2018 Season Stats
25 receptions
302 yards
3 touchdowns
A Jack Of All Trades
He was a varsity player in all 3 sports. His junior year saw him reel in 45 passes and 10 touchdowns. His numbers increased on the football field his senior year. The promising wide receiver had 50 catches for over 1,000 yards and 19 touchdowns.
He also rushed for 331 yards with 6 touchdowns. He excelled in track and field events, following in his mother's footsteps. He also played soccer for a bit but decided to not pursue the sport due to the overseas travel requirements.
Beckham Joins The SEC
Beckham decided to stay local and attend LSU for college. His father was a wide receiver for the Tigers and his mother dominated in track and field. Beckham started in 9 of 14 games his freshman year and scored his first touchdown against the West Virginia Mountaineers.
The LSU Tigers went all the way to the BCS National Championship game that year. Beckham had 5 receptions in their blowout loss. While the result was disappointing, it was a taste of championship play for the young player.
His sophomore season was a breakout year. With 12 starts, Beckham recorded his first punt return TD and 100+ yard game. He and fellow WR Jarvis Landry were tearing up the SEC. Beckham ended up finishing first in receiving yards at the end of the season with 713 total. His 43 receptions were second to Landry.
The 2013 season was the focal point of these 2 wide receivers' careers. Landry and Beckham exploded onto the scene and were putting up incredible numbers. Beckham made first and second-team All-Southeastern Conference Selection and won the 2013 Paul Hornung Award.
His final numbers for the year were 57 receptions for 1,117 yards and 8 touchdowns. Beckham decided to leave LSU before his senior year and declare for the NFL Draft.
Birth Of An NFL Star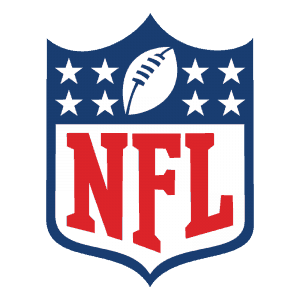 Beckham was the 12th overall pick in the 2014 NFL Draft. He was selected by the New York Giants to link up with QB Eli Manning. He had a delayed start to his NFL career due to a hamstring injury, but he finally started against the Atlanta Falcons with 4 receptions for 44 yards and a touchdown.
Beckham made headlines early with an incredible one-handed touchdown catch against the Dallas Cowboys. The catch was heralded by athletes and analysts all around the sports world. Beckham would become known for his one-handed grabs over the course of his career. Beckham's rookie season is considered one of the best debuts ever.
The WR earned Offensive Rookie of the Year from the Associated Press and the 2014 Pro Football Writers Association Offensive Rookie of the Year. Beckham also became the youngest player to ever make the NFL Madden video game cover.
Beckham's second season was more of the same. He continued to put up strong numbers and score touchdowns. There were some negative experiences that began to change people's view of the eccentric player. Beckham was considered a hothead and a bit of a drama queen.
He had several confrontations with CB Josh Norman that resulted in multiple penalties. He ended up being suspended for one game by the NFL Disciplinary Committee. Beckham finished the season with 1,450 receiving yards and 13 touchdowns—career-high stats.
He began his third season with a new coach and new problems. Beckham was fined for an excessive celebration He was fined again in Week 2 for a blindside hit. After those 2 incidents, his focus shifted back to his play and he racked up solid numbers.
The New York Giants clinched a Wild Card Playoff spot with their 11-5 record and went up against the Green Bay Packers. Unfortunately, the Giants lost 13-38. Beckham was limited in the game due to effective coverage and was quite upset. He ended up punching a hole in the wall of the visitor's locker room, which the Giants had to pay to fix.
This
Odell's Injury Woes
His last season was not so pretty. Beckham started out nursing an ankle injury was not his usual self. In the Week 5 game against the Los Angeles Chargers, Beckham left with an injury after taking a nasty hit to the lower body. He ended up suffering a fractured left ankle and would have to undergo surgery.
This meant Beckham would miss the remainder of the season. The Giants ended up having one of the worst seasons in the league by any franchise. The went through some major coaching issues that resulted in their head coach being fired.
They hope to draft well in the 2018 NFL Draft and Beckham has been training with the Giants. It is still possible he gets traded to another team.
Beckham's Emerging Legacy
Beckham's career is loaded with accolades. He is a 3-time Pro Bowler and Second-Team All-Pro. He holds 14 franchise records with the New York Giants and 20 NFL records. He also has a charitable side and helped raise money for Hurricane Harvey relief efforts. As for his so-called attitude problems, Beckham seems to still have some maturing to do.
However, his passion for the sport can be traced back to his beginnings in Louisiana. He was raised in an athletic family and pushed to be the best. Beckham's numbers are something to behold and perhaps this injury has humbled him a bit. Whether not he continues his career in New York with the Giants or not, Odell Beckham Jr.'s legacy is already taking shape in the NFL.
Beckham has become a hot commodity among DFS fans and for those engaged in legal NFL betting action.
Fan Resources: