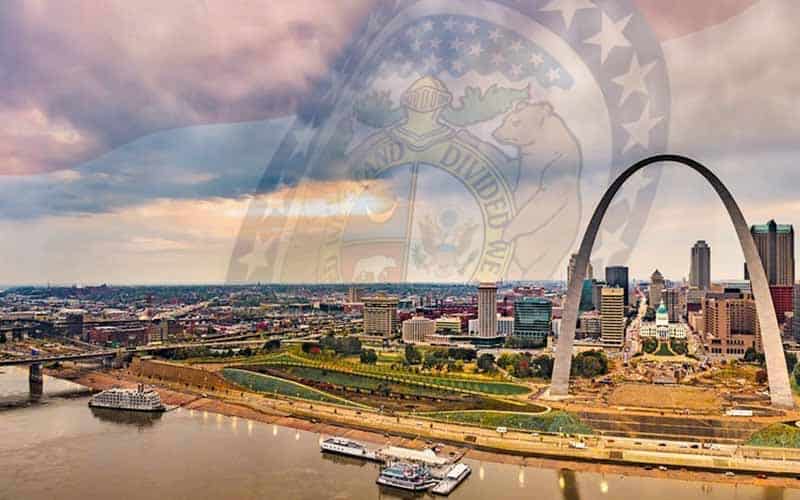 Missouri (MO) currently has four sports betting bills that are in committee waiting for further action: SB 222, SB 195, HB 119, and HB 859.
MO State lawmakers first introduced sports betting bills in 2018 after the Supreme Court repealed the PASPA act. Since then, eight states have passed sports betting legislation to allow adults to bet on domestic sporting events. About another twenty states are seriously considering legalizing sports betting in some form, including Missouri.
Missouri is home to several well known professional sports teams and other prestigious collegiate programs. Needless to say, state-sponsored sports betting could lead to some serious revenue for the state. Other states that legalized sports betting have already generated millions in revenue.
Here is a look at Missouri's four sports betting bill and what they represent.
SB-222: This bill sponsored by Senator Lincoln Hough (Rep) aims to legalize sports betting and redefine the definition of a gambling game in the state constitution. It also sets licensing fees at $10k with annual renewal fees set at $5k.
SB 195: This bill repeals section 313.230 of the state constitution and adds two new sections that allow sports wagering on certain sporting events. It also gives the Missouri Gaming Commission the authority to approve other games of skill.
HB 119: This bill repeals section 313.800 to the state constitution and establishes new sections related to sports wagering and penalties associated with the industry. This is by far the most extensive bill as it describes laws that regulate the industry, licensing, fees, and penalties.
HB 859: This bill repeals the prohibition of sports wagering impeded onto the State Lottery Commission. It also repeals the prohibition of sports wagering on gambling boats.
With four gambling laws currently being presented by lawmakers, you would think Missouri sports betting is a sure bet, right? Well, it may not be that easy; the last action we have seen on any of the bills was May 17th, 2019.