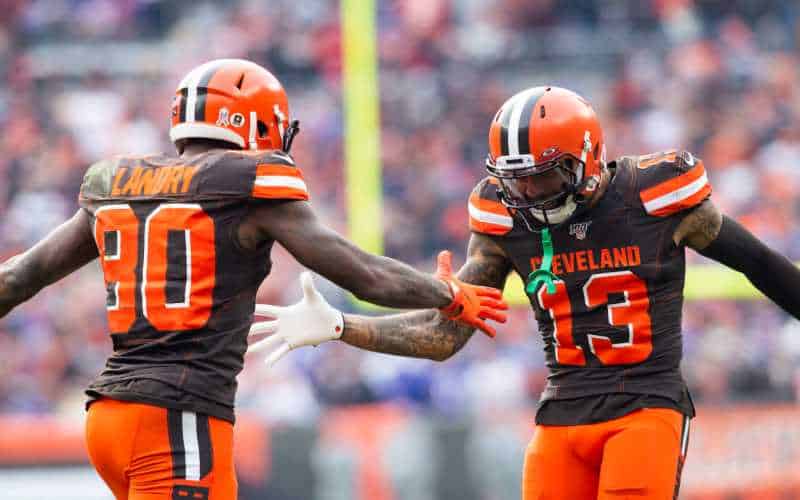 Legislators in Ohio have finally settled on a sports betting law that everyone can get on board with. On Wednesday morning, the state's Senate voted 31-1 to approve Bill 29. Later that day, the House voted 72-12 in favor of the bill.
Now, after three long years of deliberation, Ohio sports betting is finally set to become reality.
As a disclaimer: Gov. DeWine still needs to provide his signature of approval. However, the Governor has already affirmed his support of the bill. For most outlets, including ourselves, Bill 29 is as good as law.
Contents Of the Bill
Bill 29 authorizes the distribution of 25 sportsbook licenses for the operation of online or mobile sports betting. Among those eligible for this class of licenses are OH casinos, racinos, and sports teams.
These operators also have the option of developing mobile apps or "skins." However, interested groups must fork over $3 million to the state for their first skin. Should they want a second skin, the price skyrockets to $10 million.
A unique aspect of Bill 29 is that it included provisions for "Type B" and "Type C" sports betting licenses. The restricted permits open up the industry to smaller retailers.
"Type B" licenses are limited to in-person betting services. Those eligible for online licenses would still be subject to getting "Type B" permits if they choose to host brick-and-mortar betting operations.
"Type C" licenses are delegated to bars looking to get in on the betting game. Bars that obtain these licenses can host sports betting kiosks in their building. However, bettors will have to go elsewhere to play for big money.
Operators under "Type C" licenses can only pay out $700 a week per individual that uses their services. Still, it's a good way for these businesses to collect extra revenues. Additionally, casual bettors don't have to deal with the intimidation of betting at a full-blown casino.
Expected Timeline For Launch
Still, state-licensed betting will take a while to make its arrival. Bill 29 sets a launch deadline for January 1, 2023. Though other states have taken a staggered approach to betting, the Ohio gambling law demands a universal launch.
This means that betting won't go live until every facility is prepared to open. But lawmakers seem satisfied with the terms of the bill.
"We want to do it right. We want to make sure we have the right regulatory guardrails. We want to make sure there's enough applicants out there who can take advantage of this new economic opportunity in the state of Ohio… "

Ohio Senator Kirk Schurig
When domestic sports betting hits Ohio, tax revenues are expected to bring the state tens of millions of dollars in the coming years. This money is expected to fund child education, though some of it will be set aside for problem gambling resources and veteran assistance.
Until then, Ohio bettors can still place legal bets online via offshore sportsbooks.
Source: Fox 8