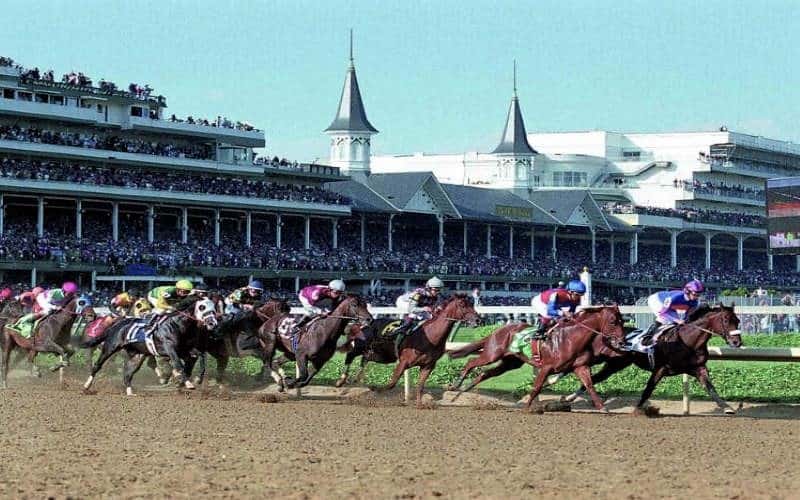 Domestic sportsbooks are feeling the heat of competition as profits dwindle in a crowded market. And while everyone could have expected some smaller brands to abandon ship, none thought that it would happen with such haste.
Churchill Downs Jumps Ship
After less than three years of mobile sportsbook operations, Churchill Downs Inc. (CDI) has opted to exit the online betting industry. The announcement was made during a conference call to investors on February 24th.
Additionally, CDI will abandon its iGaming operations. The company's CEO, Bill Carstanjen, cited the increased costs of operations when addressing the group of investors. His choice of language was tinged with urgency, closing his statement with the following:
"This isn't the result we wanted when we started this business back in late 2018, but it is the prudent next step for our company,"
According to CDI's financial report for 2021, the company lost $31.9 million in its online betting endeavors.
Horse Racing Stays Priority
CDI has yet to announce when the official exit will take place. But, while sports bettors may have to make some adjustments, horse racing fans shouldn't worry about these changes.
The gaming and entertainment group will continue to operate its retail and online pari-mutuel betting operations through Twin Spires, a CDI subsidiary. Moreover, the group will maintain on-premise sportsbook operations at its four casinos.
On the Thursday call, Carstanjen affirmed that casino wagering and horse racing were still popular and profitable for the company.
"Pre-COVID, we were about 40 percent of the horse racing market. That jumped to 60 percent in 2020 and then in 2021 saw a steady state of 50 percent market share, so this is a very successful business."
Kentucky Derby betting is expected to go as planned. In fact, bowing out of online betting allows CDI to put more of its resources towards horse racing.
Furthermore, Kentucky sports betting enthusiasts can look forward to the September opening of a new race track at Turfway Park.
Similar Announcements Ahead
CDI isn't the only gaming company having these serious conversations with executives. Just last month, the CEO of WynnBet announced that the company was for sale as a result of an increasingly unsustainable market. In a November call to investors, he said the following:
"Competitors are spending too much to get customers. And the economics are just not something that we're going to participate in."
While some would argue that domestic sports betting is still in its early days, it seems we are at the point where even household names are at risk of dissolution or absorption.
Soon enough, the market will balance out. But it will be interesting to see who has the funds and the gall to keep up in this cutthroat industry. Stick around to stay in the loop!
Source: Blood-Horse, New York Post