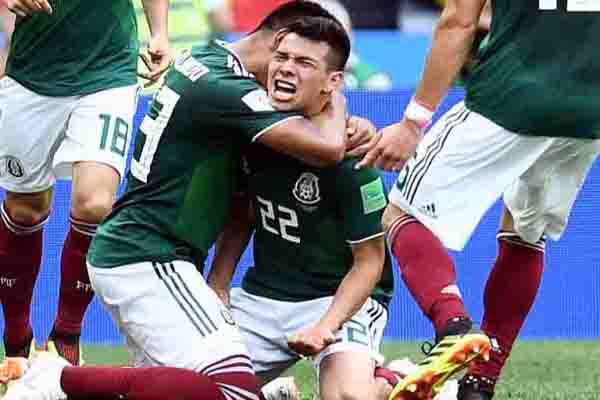 At the start of the World Cup, Germany, Argentina and Brazil were the top teams. France, Belgium, Spain, and England were locked in as runner-ups to win. After Match Day 1, you would be surprised to see which teams showed up and which left something to be desired.
The first major upset came with Argentina up against Iceland. Argentina is a team full of starts, including one of the world's best in Lionel Messi. Iceland is a small nation full of part-time soccer players and full-time workers. On paper, this should've been an easy victory for Argentina, but Iceland came to play just like they did in the 2016 Euros. Argentina maintained possession throughout and was finally rewarded via a whipping shot from forwarding Sergio Aguero. Iceland answered back swiftly with a rebound goal of their own. Messi had a chance to win the game for his country with a penalty kick, but the prolific forward was stopped by the keeper. Iceland held out for the rest of the game to force a draw.
The next big upset came with Germany, the defending World Cup champions. If you saw Germany's performance in the 2014 World Cup in Brazil, it is easy to see why they won. This team was not the same. The champions seemed sluggish against Mexico and almost gave up a goal in the opening minutes. Mexico's unrelenting pace ultimately helped them score first on a counterattack. The Germans couldn't get it together on any of their attacks. Their best chance came with Champions League winner Toni Kroos almost shooting past the keeper, but his shot was deflected by the post. Mexico almost had a few more chances of their own but seemed to get ahead of themselves. In the end, the Germans were left shaking their heads and Mexico was celebrating like they just won the entire tournament.
Another Big 3 team fell short of expectations with Brazil drawing against Switzerland. Brazil's squad is one of the most talented squads in the tournament this year. Their talent shined early in the game as Brazil maintained possession and had some flashy passages of play. However, Brazil's weakness was also spotted early. Switzerland was way more physical throughout the game. Brazil may have scored the opening goal through Coutinho, but Switzerland bullied them in scoring off a corner kick. If anything, this game should have checked Brazil's ego and put them on track towards winning.
As far as the other sleeper teams go, they all performed relatively well. France won their game against Australia. Belgium had a strong 3-0 victory over Panama with Romelu Lukaku getting on the scoresheet twice. Spain gave up the lead to Cristiano Ronaldo and Portugal to settle for a 3-3 draw. England also won their game against Tunisia to get off on the right track.
Argentina, Germany, and Brazil will likely be back in form for the next set of games. It is not uncommon for favorited teams to lose their first games. Once they find their rhythm, these squads will be hard to beat.