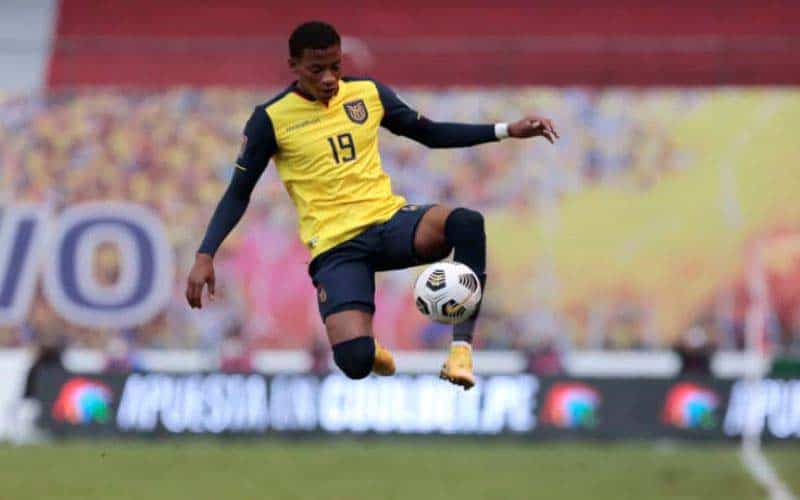 Upcoming Copa America game between Venezuela and Colombia.
James Rodriguez and Radamel Falcao out of Copa America squad due to injury.
Riding the high of having won their first game of the Copa America Cup, Colombia is preparing for the upcoming game against Venezuela on 6/17. As eager fans get ready to place bets on what looks like an easy win, they should note that Colombia's team is not the same stellar unit they once were.
Despite the highly favorable odds during their game against Ecuador, a team whose performance has dwindled since the FIFA World Cup Qualifiers, Colombia won by an extremely slim margin. Colombia's single goal was not scored until the 42nd minute of the game, leaving the team to push against Ecuador's aggressive offense for the entire second half.
While the goal was well-calculated and demonstrated strong cooperation between the team's midfielders and offensive players, the final score of the game left some feeling uneasy about Colombia's performance as the tournament continues.
Colombia's Revolving Door
These sentiments are largely due to numerous changes the team has undergone leading up to Copa America. This includes installing Reinaldo Rueda as the new head coach and keeping both James Rodriguez and Radamel Falcao off the field for the tournament due to injury.
Falcao, an internationally acclaimed forward and one of the world's best strikers, incurred a head injury during training in early April. At this point he was already out of the Copa-squad.
James Rodriguez, Colombia's favorite midfielder, sustained a calf injury earlier this year. However, Rodriguez's story is slightly different than that of Falcao, as his treatment plan should have ended in time for Copa America. Ultimately, the decision to leave him out of the roster was made by management. This has led to speculation regarding his future with Colombia's national team.
Considering that Rodriguez and Falcao were often relied on for their ability to keep shooting goals, it will be interesting to see how the team's offense compensates for their absences.
Does Venezuela Have a Chance?
With all of that being said, it's important to mention that Venezuela was virtually torn apart by Brazil on Sunday. The betting lines agree that a win by Venezuela on the 17th is highly unlikely and would require the team to really pull it together. However, one of Colombia's strongest defenders, Jeison Murillo, may be out of the game due to injury during the Ecuador match on Sunday.
This could potentially offer an advantage for Venezuela, as their game against Brazil showcased their persistent offense. Again, their chances of winning are incredibly narrow, but Venezuela could realistically hold up Colombia enough to finish with a draw. The odds on a draw between the two are +475, which makes for a safe bet with a more-than-decent payout. Regardless, this should be an exciting match for soccer bets.
Colombia V.S. Venezuela Betting Odds
Point Spread: Colombia -1.5, Venezuela +1.5
Money Line: Colombia -385, Venezuela +1050, Draw +475
Total Points: 2.5
Point Spread: Colombia -1.5, Venezuela +1.5
Money Line: Colombia -335, Venezuela +1000, Draw +425
Total Points: 2.5