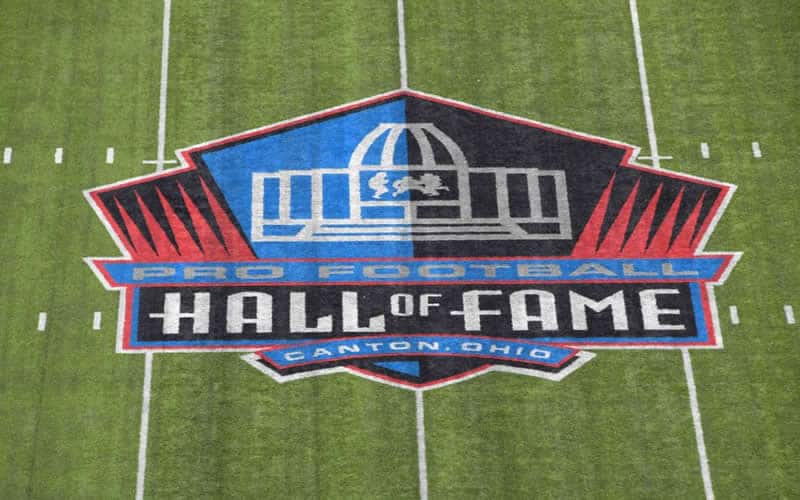 There have been 178 days without football.
But in just one more day, NFL fans will get their first taste of the 2019 season when the Denver Broncos take on the Atlanta Falcons in the annual Hall of Fame Game tomorrow, August 1.
Marking the beginning of preseason football every year, the game coincides with the enshrinement ceremony into Canton, Ohio's Pro Football Hall of Fame. This year's HOF class features Ty Law, Champ Bailey, Ed Reed, Tony Gonzalez, and more.
Oddsmakers at Bovada have the Broncos listed in the NFL betting lines as a 3-point favorite for the game and with a slight edge (-150) over the Falcons (+130) on the money line. The over/under for the preseason opener is set at 34.0 total points.
2019 NFL Hall of Fame Game betting line
Point spread: Broncos -3.0
Money line: Broncos -150, Falcons +130
Over/Under: 0 total points
As the first preseason game of the 2019 season, the teams' starters are not expected to get much playing time, meaning Bronco fans will have to wait a little bit longer before seeing what newly acquired QB Joe Flacco can offer the team.
Instead, Kevin Hogan will start under center for Denver with 42nd overall pick Drew Lock likely getting some action in his first run against NFL talent.
For Atlanta, rookie offensive linemen Chris Lindstrom and Kaleb McGary will be at the forefront of the team's attention. Last season, QB Matt Ryan was sacked 42 times.
Speaking of Ryan, the franchise quarterback will probably be held out of the action, along with other notable starters WR Julio Jones and RB Devonta Freeman.
Despite the lack of star power playing in tomorrow's game, both teams will use this exhibition match as a way to evaluate their 2019 squads.
Last season, Denver went 6-10 before hiring Vic Fangio as their new head coach in January and acquiring Flacco in February.
Even with Ryan's productive 2018 campaign, throwing 4,924 yards and 35 touchdowns, Atlanta finished their disappointing season at 7-9.
Head coach Dan Quinn overhauled his coaching staff this offseason, adding former NFL head coaches Mike Mularkey and Dirk Koetter.
"I felt like last year, some things that happened for us, not playing to the standard that we'd set for ourselves, in some instances, a reset was needed," Quinn said.
Although the year's first preseason game will feature many unknown players and sloppy action, it is football nonetheless. After nearly six months without it, anything counts.
To watch the game, tune in to NBC tomorrow, August 1 at 8 p.m. ET.