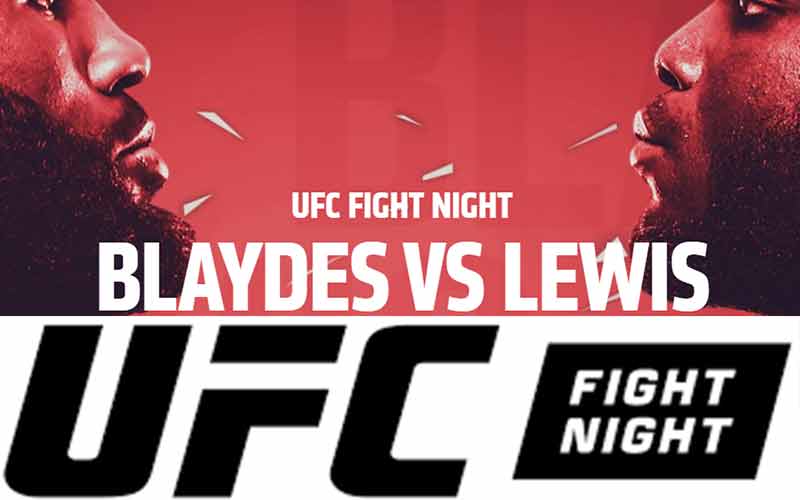 The allure of heavyweights in the realm of combat sports has been a major draw for television viewing audiences, ticket and pay-per-view sales, as well as bettors who are interested in making a profit off of predicting the winners and losers.
Lighter combatants tend to exhibit more flash and skill, but due to their lack of weight, they pack less punch and deliver knockouts at a much lower rate than their heavier peers.
UFC's heavyweight class allows for MMA fighters that fall between the weights of 205 and 265 pounds. Combatants that enter the Octagon north of 200 pounds are much more difficult to get off of their feet, and when they deliver a punch or kick, the extra girth in the torso allows for knockout-level striking power.
That's why so much focus has been placed on tomorrow night's heavyweight MMA fight between Curtis Blaydes and Derick Lewis. UFC betting sites have laid out odds for the entire card, and the below betting line for Blaydes and Lewis' heavyweight fight offers money lines for each fighter's chances of winning.
UFC Fight Night Odds – Blaydes v. Lewis
Curtis Blaydes -450
Derrick Lewis +325
The above UFC betting odds feature Blaydes as a heavy favorite with a -450 money line. That means $4.50 will have to be risked to earn $1.00 on a Curtis Blaydes victory on Saturday night.
Alternatively, wagers placed on Derrick Lewis have the potential to more than triple the amount risked on him, as $100 bets will earn $325 if he wins.
The following comparison chart of these two massive mixed martial artists provides further detail as to why Blaydes is such a heavy favorite.
UFC Fight Night: Blaydes vs. Lewis – Tale Of The Tape
Curtis Blaydes
Derrick Lewis
Record
14-2-0
24-7-0
Height
6'4"
6'3"
Weight
265 lbs.
260 lbs.
Reach – Arm
80"
79"
Reach – Leg
46"
43.5"
Age
30
36
When these two large grapplers face off tomorrow night, expect both to throw a lot of hefty punches until one of them hits the ground for good. Neither fighter uses submission tactics to a significant degree, and both feature knockout victory ratios of over 70%.
However, Blaydes does feature the superior grappling skill of the two, and he could employ more traditional MMA maneuvers if his punches don't hit the mark early. This element is largely what separates MMA from the realm of betting on boxing, as UFC fighters can lean on kicks, holds, or submissions to get the upper hand.
Blaydes also holds the edge when fights go the full distance and is more likely to have some gas remaining in the tank once the final bell sounds.
The one advantage that Lewis holds over Blaydes is experience, and one open window is all that he needs to insert an expertly-timed blow and secure the win. Whether or not Blaydes opens that window could mean the difference between elevating to the next level, or becoming a routine mid-carder.
How To Watch UFC Fight Night – Blaydes vs. Lewis
Saturday, February 20th at 8 PM
ESPN+ (Pay Streaming Service)
UFC Apex – Las Vegas, NV