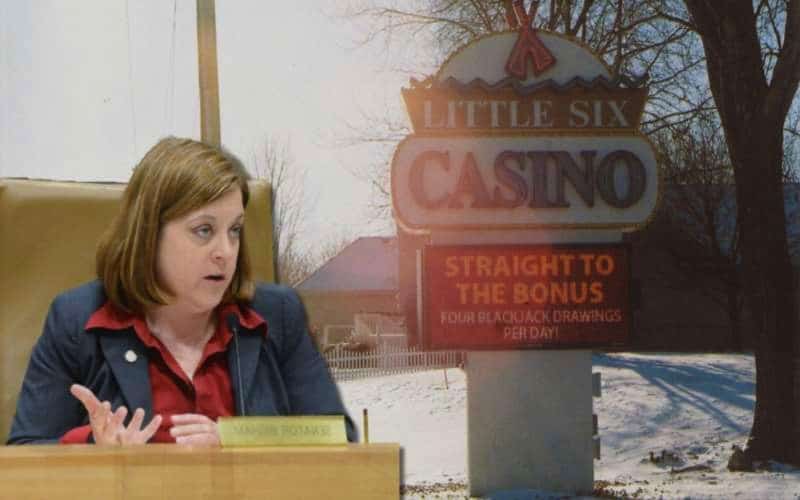 Residents of the North Star state may soon reap the benefits of domestic wagering, as a result of a renewed gaming effort in the Senate. Still, several conversations must be had before Minnesota's legislature can put a sports betting bill on the Governor's desk.
The bipartisan alliance is being led by Republican Sen. Roger Chamberlain and DFL Sen. Karla Bigham. Though the group remains without a name, they aim to bring sports betting to the state by the NFL season's start in September.
Several Interests At Play
Lawmakers must work sensibly if they want to meet the six-month deadline; Minnesota's tribes and sports teams will need to come to a consensus on the matter.
At the moment, the state's 1989 gaming compact designates all gaming privileges to Minnesotan tribes. Additionally, the compact states that tribes do not owe taxes on the revenues earned through casino gaming.
Senate efforts to legalize Minnesota sports betting would upend this compact, extending opportunities for betting to commercially operated horse racing tracks and pari-mutuel gaming facilities.
In a CBS interview with Sen. Karla Bigham, it is disclosed that legislation would have to come before compact amendments. Even so, Bigham added that the state's tribes will remain a priority through these discussions and that representatives are open to future negotiations.
"I'm a betting person, I would bet on the over that this is gonna happen."

Minnesota Sen. Karla Bigham
The dialogue among legislators is overwhelmingly positive but, given the work ahead, perhaps a little overambitious. Some Minnesotans are concerned that the state will not see meaningful revenues from sports betting. Others worry about issues of consumer protections.
The Senate's Proposal
The Senator's proposal pushes for the legalization of both in-person and mobile sportsbooks, making betting accessible to players across the state. She says that bettors are expected to bet upwards of $2 billion a year.
Bigham closes in on objecting arguments, projecting state sports betting revenue to generate up to $100 million per year. And in the face of consumer protection concerns, she lends scrutiny to the fact that some bettors have to cross state borders to set their wagers.
"Our residents need to go to Iowa or Wisocnsin to do this and that's not right. We're one of the few states with professional in both men's and women's sports in  every league and that's important and we should highlight that."

Minnesota Sen. Karla Bigham
The Senator's rebuttals hold firm for the interview. But the stakes are high when it comes to domestic betting and everyone wants a piece of the pie.
While Minnesota may not be the 34th state to legalize domestic sports betting, it certainly won't be the last. But until that legislation passes, offshore sites are the only legal option for local betting in Minnesota.
Source: CBS Minnesota