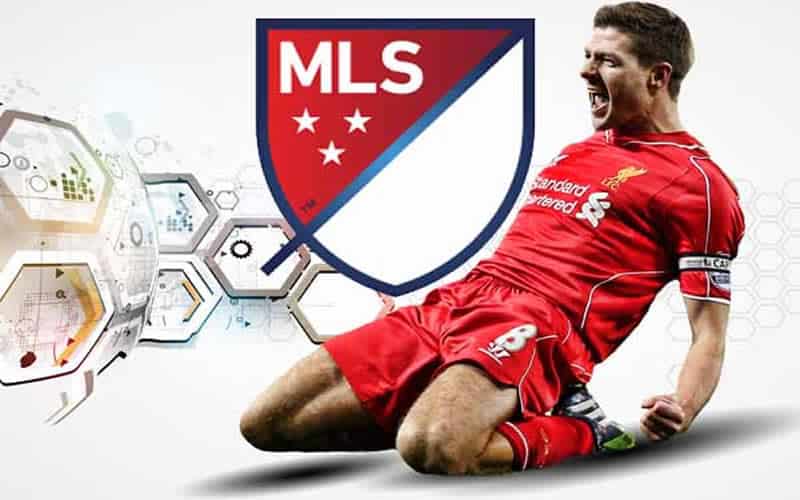 Major League Soccer (MLS) and sports betting services are gaining momentum in the American market alongside each other. While the MLS is in favor of sportsbooks operating at US stadiums, sports betting in the USA will have to mature before we see odds on the jumbo screen at professional soccer games.
There is no denying that the sports betting landscape has changed since the Supreme Court ruled that the Professional and Amateur Sports Protection Act (PASPA) ban was unconstitutional on May 14th, 2018.
Eight US states currently have legal domestic sports betting options, and many other states currently have proposed sports betting bills making their way through state legislatures. States offering sports betting are on the rise across American and 2019 will be a big year for legalized sports betting in the US.
MLS Commissioner Don Garber recently told reporters that he is open to the possibility of sportsbooks operating at stadiums similar to European leagues. He stated that he travels to a lot of European soccer games and believes that if you are going to allow sports betting you might as well generate tax revenue from it.
Garber also stated that the main obstacles from allowing sportsbooks to operate at stadiums are logistical, legal reasons, and previous US gambling laws. Sportsbooks must get a license from the state and then the state decides where the license can operate.
Commissioner Garber said that he has no objection to a gaming company becoming a sponsor for an MLS stadium. He also said the league is fast approaching a sponsorship deal with a similar company.
In 2018, several US-based major league franchises announced sports betting partnerships. The MLB made MGM their official gaming partner, the NHL also teamed up with MGM, and the NBA teamed up with the Stars group, FanDuel, and MGM. The NFL and NASCAR are both expected to ink a deal in the coming months.
MLS Commissioner Garber suggested that the MLS is aiming to engage with more fans and to build lasting relationships with their community. He wants fans to get closer to the teams and to be more passionate about US soccer.
The MLS had its inaugural season in 1996 and is now comprised of 21 US teams and 3 Canadian teams. Each team plays 34 games a year with the top 14 teams advancing to the MLS Cup Playoff.