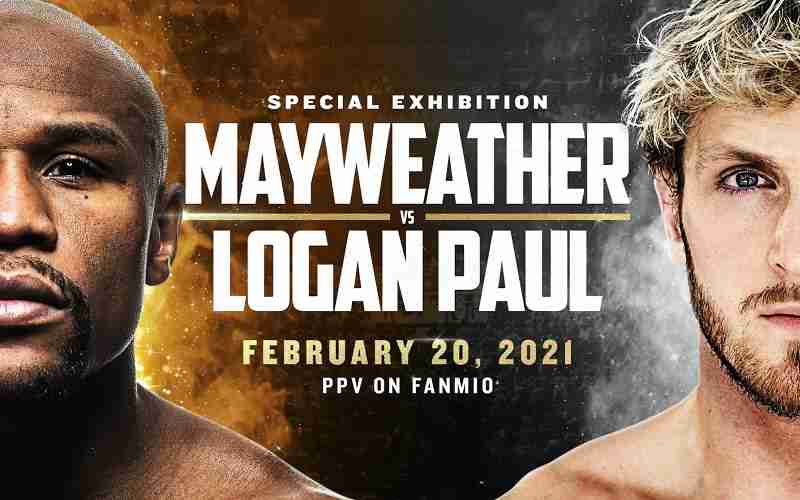 Floyd Mayweather retired from professional boxing with a record of 50-0 following his megafight with MMA legend Conor McGregor, with many purists considering him to be one of the greatest to ever lace up a pair of gloves.
Critics who prefer more striking aren't as fond of Mayweather, as his speed is often utilized to avoid opponents' punches, tiring them out so that Floyd can score points with ease.
The one aspect of Mayweather's career that no one can deny is his perfect record, and he will continue to hold that advantage until a blemish occurs and doubt can be cast.
It appears that Mayweather is willing to continue to put his legacy at risk and has agreed to fight YouTube star Logan Paul on February 21, 2021.
Boxing betting sites have already taken the bait and are offering odds on Mayweather vs. Paul.
Mayweather Vs Logan Paul per MyBookie
Floyd Mayweather -5000
Logan Paul +1500
The fight is officially listed as an exhibition, which would place it into the realm of betting on celebrity boxing, but even a loss at this level would tarnish Mayweather's place in boxing's history.
Mike Tyson and Roy Jones, Jr. recently fought to great success on pay-per-view, but neither boxer had anything to lose by suffering a loss.
The lines produced for Tyson and Mayweather bring in significant action at online boxing sportsbooks, and it doesn't seem to matter if the fight is considered legit or exhibition.
The same can be said for PPV sales and prize purses, as boxing fans are eager to see the legends of the past and present, and celebrities from all walks of life are beginning to enter the ring.
Take Logan Paul as an example. To many sports fans, he is an unknown entity.
To his 22 million YouTube followers, he is must-see TV, and a large portion of that fanbase is extremely likely to purchase his fight against Mayweather.
In December of 2017, Logan Paul made headlines when he posted a video to his YouTube channel that included footage from what had been dubbed a "suicide forest" in Japan. In this video clip, Paul shot footage of a man that had hanged himself, and a major backlash followed.
Say what you will about Paul's tactics, but he has parlayed that into a profitable career as an online video uploader, as well as a celebrity boxer who has "earned" a shot against one of the greatest boxers of all time.
Mayweather likely views it as an easy knockout and a nice payday, and the above betting odds suggest the same. Floyd's -5000 odds translate to a 98% chance of him winning.
One has to wonder what a boxer that is worth an estimated net worth of $450 million dollars is doing risking it all for another payday, regardless of how large.
The Mayweather vs. Paul fight will go down on February 20, 2021, with the PPV being hosted on Fanmio. Early purchasers of the fight can get it at a discounted rate of $29.99, but the price increases significantly as the bout approaches.
Source: ESPN