Legal Betting On UFC Fight Night Odds for 2023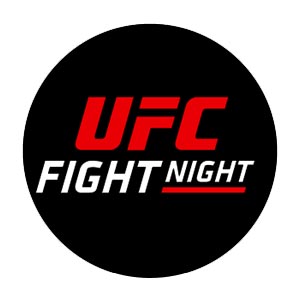 UFC Fight Night Betting Odds Are Live Now
Watch UFC Fight Night Events On ESPN/ESPN+
UFC Prop Bets For Fight Night Cards Active Now
The UFC Fight Night is an event that occurs on weekends where an Ultimate Fighting Championship pay-per-view is not scheduled and serves as the battlegrounds where fighters first test their might to determine whether or not they are ready for prime time.
Naturally, these events inspire action at the top online sportsbooks, and our guide to betting on UFC Fight Night odds provides guidance on how to bet on combat sports, what the odds mean, and which legal UFC sportsbook sites are the most legitimate and dependable.
Is It Legal To Bet On UFC Fight Night?
Yes. Wagers can be placed on UFC Fight Night odds at sportsbook sites that are based overseas, or via domestic sports betting venues in states where they have been regulated. Legal sports betting options are further broken down below.
Legal offshore sports betting sites are available in 49 out of 50 US states (plus Washington, D.C.) and can be used to bet on UFC Fight Night events because there are no laws in place to stop them. Most of these international online books accept members starting at 18 years old.
Many states in the USA have adopted domestic sports betting regulations that allow for in-person, online, or mobile UFC betting. Patrons that are located in or near one of these regions can visit a venue and bet on the UFC as long as they meet the minimum age requirements.
Best Legal Online Sports Betting Sites Offering UFC Fight Night Odds
What Is UFC Fight Night?
Fight Night is an event hosted by UFC that occurs on just about every weekend of the year that one of their main pay-per-view events (ex. UFC 260) is not occurring. These events typically air on the streaming service ESPN+, but at times have been aired for free on ESPN's cable channel.
UFC Fight Night Betting Odds
Betting odds for each bout on the card of a UFC Fight Night event will be featured at the best online sportsbooks as soon as the participating fighters are announced.
Each fight will include money lines that allow for bets to be made on each combatant to win, and will appear very similar to when betting on boxing or legal betting on Bellator and other combat sports. Take the below Vettori vs. Till odds as an example.
Marvin Vettori vs. Darren Till
Marvin Vettori

-150

Darren Till

+120
Because Vettori has a money line that is lower than Till's, he is favored to win the fight. The further the two fighters are separated in the money line odds, the more likely one or the other is to win or lose.
The money line also represents the amount of money that can be won by betting on each MMA fighter. A $100 bet on Till will earn $120, while the same bet on Vettori will earn $66.67.
For more popular main event fights there will be MMA prop bets that allow for wagers on what round the match will end, method of victory, post-fight comments, and can include any other event that occurs during the broadcast.
UFC Fight Night Best Bets
The betting odds for UFC bouts are based on the oddsmaker's UFC Fight Night predictions. They formulate money line odds for each fighter involved based on their past UFC Fight Night results, overall experience in the Octagon, tale of the tape, and the martial arts discipline being practiced by each competitor.
The best bets for UFC Fight Night are the ones that are well researched and informed. Don't expect success via luck. Dig deep and examine the fighter's histories via the UFC's official website and also seek out videos of prior bouts.
In recent years, legal betting on sims using the UFC 4 video game from EA Sports has become a worldwide phenomenon. Participating in UFC simulation betting, or playing UFC 4, is also a viable research option because the fighter's attributes and histories are legitimate and based on real-world skills.
Also, because the money line odds are such a heavy focus of UFC betting, most wagers will be placed on favorites that won't award at the level that was risked. Betting on more than one favorite may be required to receive a decent payout, and there's always the option of combining multiple wagers into one via a Parlay.
UFC Fight Night Live Betting
Most UFC odds concentrate on the money line for which fighter will win the bout. Live UFC betting odds allow for wagers to be placed mid-fight, with lines that don't cash in until someone gets knocked out, or the final bell rings.
These odds will adjust depending on how each fighter is performing, so if you aren't sure who to bet on at the beginning of the battle, wait and see who gets in the first few licks so you can make a more informed wager. Live UFC Fight Night betting allows this to happen, and is available at all of the sportsbook sites listed in the table above.
How To Watch UFC Fight Night
UFC Fight Night is aired on ESPN+, a streaming service that requires a subscription. At times, UFC Fight Night will air for free on one of the ESPN family of cable channels, but recently, they have all aired on ESPN+.
UFC Fight Night Payouts With Bitcoin
Withdrawing your MMA winnings with Bitcoin (BTC) can be accomplished between 15 minutes and 24 hours, and cryptocurrency is the only option at online sportsbooks that can complete in less than a day. Most books require at least 48 hours to process any withdrawals using the USD.
Making a deposit is also much faster with cryptocurrencies like Bitcoin because there are no regulations in place to slow down transaction times. Bet on UFC Fight Night with BTC for the fastest deposits and withdrawals in the online sports betting industry.
Sportsbook Deposit & Withdrawal Options
We've discussed the benefits of betting on UFC Fight Night with Bitcoin and cryptocurrency above, but the online MMA sportsbooks that we suggest joining up with also accept many more common legal forms of payment and withdrawal methods, including the following:
Deposit: Credit/Debit Cards, Apple Pay, Google Pay, PayPal, Ria, Samsung Pay, Vouchers, Venmo, Zelle, Cashier's Check, Money Transfer Services, Cryptocurrency
Withdrawal: Wire Transfer, Voucher, Cashier's Check, Cryptocurrency* (Bitcoin, Bitcoin Cash, Ethereum, Stellar, Litecoin, Cardano, USD Coin, Chainlink, Ripple, etc.)
Is UFC Fight Night Free?
Most UFC Fight Night events air on the streaming service ESPN+ which can be subscribed to for $6 a month or $60 a year. Every now and then a UFC Fight Night will air on ESPN, which is included with most basic cable and satellite service packages, but technically, it is not free.
UFC Fight Night Bonuses
When bettors make a deposit at one of the online UFC sportsbooks we recommend, they will encounter legitimate sportsbook bonus offers that will match a portion of the total sum. Each site has their own variety of promo offer, but most range between 25%-100% and usually top out at $1,000.
Check the associated terms that must be completed to withdraw winnings based on bonus cash rewards because accepting a promotional offer is not required to become a member with an online MMA sportsbook.
When Is The Next UFC Fight Night?
There is a UFC Fight Night event occurring nearly every weekend of the year that a UFC pay-per-view is not scheduled. Check the UFC Fight Night schedule at ESPN+, or on the event listings at the official website of the Ultimate Fighting Championship for more details on each card.