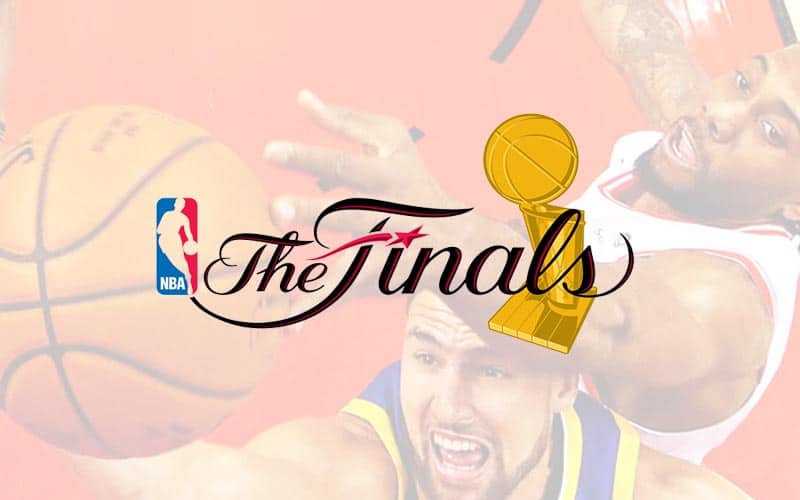 Online sportsbooks have favored the Golden State Warriors for winning the 2019 NBA Finals since last year, but now after the Raptors take game 3 and the lead in the series, the odds are changing.
The Golden State Warriors are undoubtedly the closest thing we have seen to a "Dream Team" in the National Basketball Association (NBA) since Jordan, Bird, Pippen, Barkley, Ewing, and others suited up for the Olympics in 1992. Golden State's starting lineup consists of Stephen Curry, Kevin Durant, Draymond Green, Andre Iguodala, and Klay Thompson. Kevin Durant, however, is hurt and has not seen the court since he went down against the Houston Rockets in game 5 of the NBA Playoffs.
Last night the game got off to a quick start as both teams started putting points on the board. At the end of the first quarter, Toronto had already accumulated 36 points to Golden State's 29. Both teams were shooting well, but it seemed as if Toronto was on a roll for most of the second quarter as they extended their lead to about 10 points for most of the quarter.
After the half things didn't get much better for Golden State as Toronto would keep their advantage during the third quarter and extend their lead in the fourth. In the end, it was Toronto who hogged the three-pointers and walked away with the victory 123-109.
Stephen Curry led the game in points with a total of 47, but Kawhi Leonard wasn't far behind with 30 points. Curry made six three-pointers, but in the end, his valiant effort wasn't enough.
Game four of the NBA Finals will take place on Golden State's court Friday, June 7th, at 9 pm EST. The game will air on your local NBC affiliate station. You can find multiple game lines, props, and in-game props during the event at Bovada's online sportsbook. US residents can legally bet on the NBA and other sports with the use of legally operating offshore sportsbooks that provide sport betting lines.