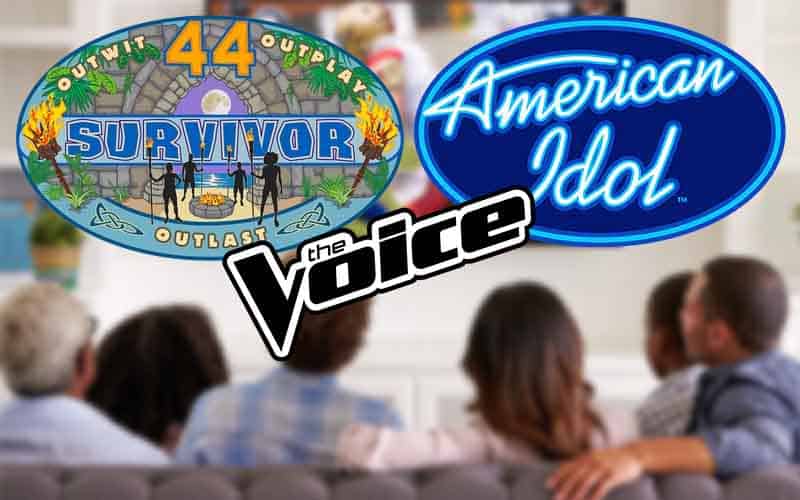 Over the course of the next five days, the season finales for American Idol 21, Survivor 44, and The Voice 23 will air, prompting online entertainment sportsbooks to provide odds on the potential winners.
Betting On American Idol's Season 21 Finale
This Sunday at 8 PM on ABC, the final episode of American Idol season 21 will begin. Iam Tongi appears to be a lock to win at American Idol betting sites, with a -200 moneyline that will require more risk than reward.
American Idol – Season 21 Winner
Iam Tongi -200
Colin Stough +350
Megan Danielle +400
There is an additional American Idol prop bet posted at BetOnline that is taking action on the next contestant that will be eliminated. Megan Danielle tops the elimination odds, and strangely, Tongi is placed second overall.
Next Elimination American Idol 21
Megan Danielle -150
Iam Tongi +250
Colin Stough +400
Will Tongi survive the final round of eliminations and become the winner of American Idol season 21? Bet on it now and get paid Sunday night.
Betting On Survivor Season 44
Next Wednesday at 8 PM on CBS, the winner of Season 44 of Survivor will be decided.  Much like Iam Tongi, Yamil "Yam Yam" Arocho has led the odds for betting on Survivor since early on in the season.
Survivor Odds To Win (Season 44)
Yamil "Yam Yam" Arocho +105
Carolyn Wiger +200
Carson Garrett +400
Heidi Lagares-Greenblatt +450
Lauren Harpe +850
While the finale is still several days away, we suggest betting on these Survivor 44 odds now. Why? Spotting a betting line for Survivor is rarer than a Bigfoot sighting, so we advise pouncing now before they disappear.
The above Survivor betting line is currently posted at BetOnline.
Betting On The Voice Season 23 Finale
The Voice is also wrapping season 23 up with a tw0-night finale airing on May 22nd and 23rd on NBC. Perhaps overshadowing the potential winning singer is the departure of long-time The Voice Coach, Blake Shelton, who is retiring from the show.
It has been announced that Blake will be replaced by country music legend Reba McIntyre, a move that Shelton endorses.
Here are the final 5 singers remaining on The Voice 2023:
D. Smooth (Team Kelly)
Gina Miles (Team Niall)
Grace West (Team Blake)
NOIVAS (Team Blake)
Sorelle (Team Chance)
Sadly, there are no odds for betting on The Voice 23 winner posted online at the moment, but entertainment gamblers should keep their heads on a swivel and keep checking back at their favorite sportsbooks, as they could appear at any time between now and the season 23 finale.
Forbes | ABC.com | Entertainment Weekly | Bovada (Bovada.LV Sportsbook Review) | NBC.com