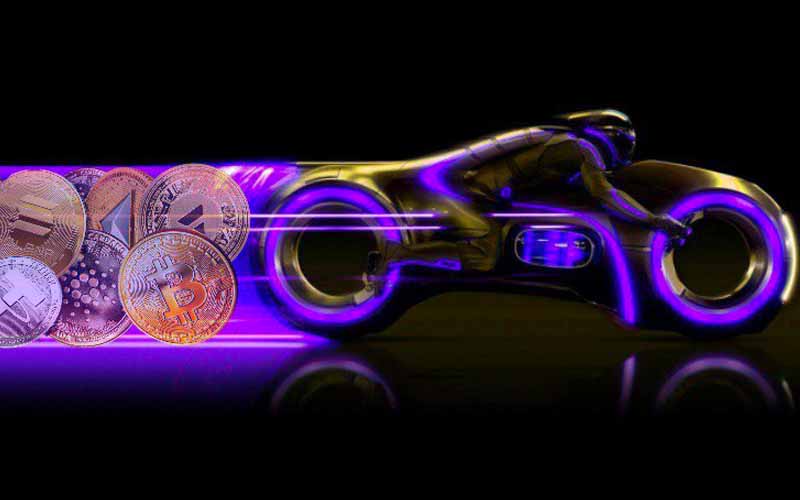 Well, not really.
That is, cryptocurrency betting is kind of all the same. Kind of.
So when we tell you that BetOnline Sportsbook and SportsBetting AG both now support TRON sports betting deposits and payouts, the news isn't that…new.
After all, when using cryptocurrency to bet sports online, the differences aren't really in the deposit processes or the withdrawal processes themselves.
These work pretty much universally across the board:
Sign up at a legit online sportsbook.
Check out which cryptocurrencies the site supports.
Buy some of said coin at a crypto exchange.
Send the coins from your crypto wallet to your online betting account.
Bet on sports.
Win your bets.
Request your payout in crypto and have the coins sent to your crypto wallet.
Whether you bet with Bitcoin, bet with Cardano, bet with Ethereum 2.0 (more on that soon!), or bet with any other asset, the literal ins and outs are identical.
But there are differences between different cryptos that can be – and often are – germane to the gambler. Primarily, these are related to the market performance of each coin in question.
See, when betting with US dollars, the sports betting is the thing. You can forget about exchange rates, inflation, and all that jazz. You just focus on your bets and nothing but.
But when betting with crypto, the sports betting is only part of the thing.
The other part is all that erstwhile ignored ancillary stuff: exchange rates, inflation, current prices, market caps, historical performances, and so on. Suddenly everyone – and not just Chicago fans – have to worry about bull markets and bear markets!
That's why, right now, TRON sports betting is such a big deal.
Some time ago, we wrote (remember, it's always "we" when I'm wrong!) that Terra LUNA would likely be the next cryptocurrency supported by BetOnline et al. We hedged that bet by ballyhooing TRON, too.
Of course, the Terra prediction kind of backfired when Terra USD (TUSD) got detethered from the dollar and LUNA – the stablecoin's backing currency – took that big dump in the sky.
But after that, we revised our outlook and predicted that TRON – among others – would be next on tap. We didn't exclusively tout TRX for the top spot (which is why I'm still using the royal "we" here), but here's how we framed TRX:
"TRON has actually held steady all year, navigating the ups and downs of the last seven months of crypto tumult with virtually no change. All things considered, that alone inspires a lot of confidence in TRX."
It's been longer than seven months now, and TRON has faltered a bit since that excerpt was originally posted. But TRON is still outperforming most other top crypto coins.
It hasn't gone up during the extended 2022 crypto crash, but it hasn't utterly collapsed, either.
For example, while the Bitcoin price went from a high of about $57,000 in December 2021 to just $16,000 or so today, TRON only dropped from a peak of about $0.09 to $0.05 over the same period.
That's a big drop, to be sure, but Bitcoin has fallen by 72% while TRON has only fallen by 44%. Basically, TRX has done around half as bad – or, if you like, twice as good – as Bitcoin.
Even more to the point, TRON has fared just as well – and in many cases even better – against every other popular gambling crypto, too.
Below, you can see how all the currently accepted sports betting cryptocurrencies have performed over the above timespan (November 2021 to November 2022). The coins are listed in order of loss, from least to most:
TRON (TRX) – Y2Y High: $0.09 $; Today: $0.05; Change: -44.44%
Binance Coin (BNB) – Y2Y High: $606.64; Today: $297.01; Change: -51.04%
Dogecoin (DOGE) – Y2Y High: $0.21; Today: $0.10; Change: -52.38%
Ripple (XRP) – Y2Y High: $1.00; Today: $0.38; Change: -62.00%
Litecoin (LTC) – Y2Y High: $207.64; Today: $72.35; Change: -65.16%
Polygon (MATIC) – Y2Y High: $2.88; Today: $0.82; Change: -71.53%
Bitcoin (BTC) – Y2Y High: $57,291.90; Today: $16,182.86; Change: -71.75%
Stellar (XLM) – Y2Y High: $0.34; Today: $0.09; Change: -73.53%
Ethereum (ETH) – Y2Y High: $4586.33; Today: $1172.47; Change: -74.44%
Chainlink (LINK) – Y2Y High: $27.89; Today: $6.72; Change: -75.91%
Bitcoin SV (BSV) – Y2Y High: $163.28; Today: $39.32; Change: -75.92%
ApeCoin (APE) – Y2Y High: $26.15; Today: $5.25; Change: −79.92%
Shiba Inu (SHIB) – Y2Y High: $0.000045; Today: $0.000009; Change: -80.00%
Bitcoin Cash (BCH) – Y2Y High: $575.65; Today: $107.46; Change: -81.33%
Cardano (ADA) – Y2Y High: $1.72; Today: $0.30; Change: -82.56%
Avalanche (AVAX) – Y2Y High: $123.38; Today: $12.22; Change: -90.10%
Solana (SOL) – Y2Y High: $233.60; Today: $13.13; Change: -94.38%
As you can see, TRON has weathered the downturn extremely well compared to all the heaviest hitters and OGs on the market. This – and this alone – is likely why reputable sportsbooks like BetOnline and SportsBetting AG have finally started supporting the stuff.
All that said, we're definitely not saying you should absolutely and unequivocally do all your online sports betting using TRX coins. We're simply saying that if you do, you can expect less depreciation during the remainder of this bear market.
We're also suggesting that TRX is an attractive coin to add to your crypto portfolio if you haven't already, and you can withdraw your winnings in TRX regardless of which method – crypto or otherwise – you used to deposit.
And frankly, TRON's also a pretty good crypto investment in its own right.
You can't really go wrong.