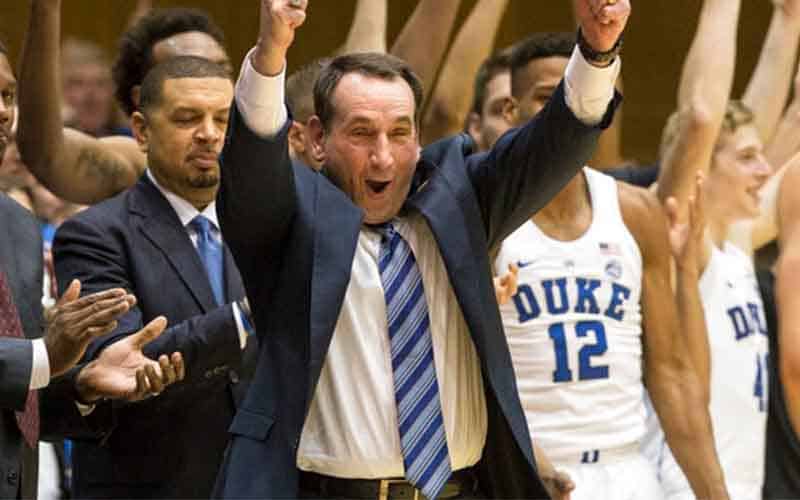 The Round of 64 continues today with another slate of March Madness games that will fill the remainder of the second round's bracket. Is your bracket still perfect? If so, count yourself lucky as a large chunk of college basketball fans in the United States cannot claim the same after yesterday's March Madness results.
If your bracket is busted, throw it away and bet on March Madness at our recommended online sportsbooks and earn some cash between now and the NCAA Basketball Finals on April 4th.
Tournament betting lines are taking action now for today's March Madness schedule. Here are a couple of the more intriguing March Madness odds that suggest close matchups between high and low seeds.
Virginia Tech Hokies (#11) vs. Texas Longhorns (#6)
Point Spread: VT +1.0, Texas -1.0
Moneyline: VT -105, Texas -115
Over/Under: 123.5
4:30 PM
The above game between the Virginia Tech Hokies and the Texas Longhorns is basically a pick 'em with the latter favored by a single point. The game is projected to be so closely contested that moneylines for each program are in the negative, meaning that more money must be risked than can be won regardless of which team is bet on.
While a Hokies win would be considered an upset in the eyes of NCAAB fans, the same cannot be said in regard to their odds for college basketball betting.
Iowa State Hawkeyes (#11) vs. LSU Tigers (#6)
Point Spread: Hawkeyes +4.0, Tigers -4.0
Moneyline: Hawkeyes +160, Tigers -185
Over/Under: 127.5
7:20 PM
It seems as if a betting trend is developing for the 11 vs 6 pairings in March Madness as the Iowa State Hawkeyes are projected for a tight game against the LSU Tigers this evening.
LSU is favored to win by 4 or more and move on to the Round of 32 but the moneyline odds for the Hawkeyes will payout at $1.60 on the dollar if they can muster up a win.
Cal State Fullerton Titans (#15) vs. Duke Blue Devils (#2)
Point Spread: CSF +18.5, Duke -18.5
Moneyline: CSF +1125, Duke -3000
Over/Under: 146.5
7:10 PM
Also this evening, Duke head coach Mike Krzyzewski (aka "Coach K") begins what will be his final March Madness Tournament. His 2-seeded Blue Devils are poised for championship glory with odds for Elite 8 betting that project them into the final three rounds of play.
The historic impact of Coach K's career on all aspects of basketball adds intrigue to the entire tournament and places additional importance on each of Duke's postseason games this year.
While it certainly would be a shocker if the Cal State Fullerton Titans were to upset Duke in the first round, 2 seeds do go down every now and then.
The above odds for betting on Duke are so favorable that it will be tough to garner a profit. A wager of $30 is required just to earn a dollar on a Blue Devils win tonight, so maybe consider laying some action on Duke's futures odds where moneylines are listed in the positive.
Regardless of which direction you choose to place your wagers, get them in before tipoff to lock in the pregame odds and their associated payouts.