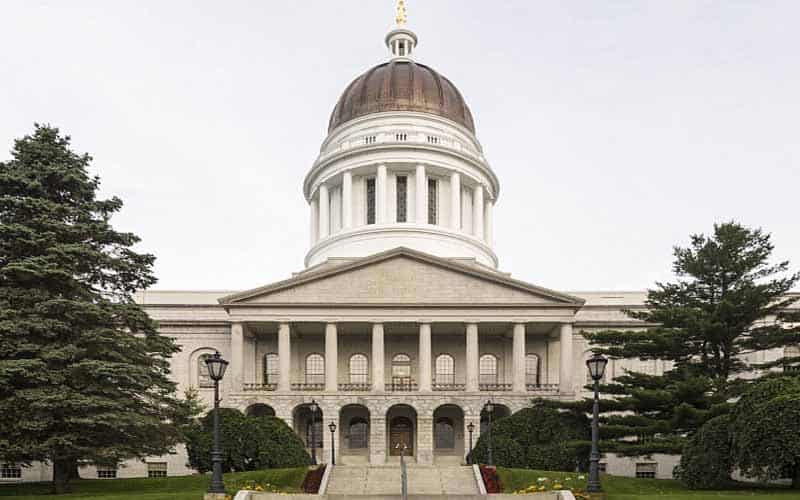 LD 553 receives its final blessing to become a ME law.
Maine's legislative bill regarding sports gambling has received tremendous support and the final signature needed to bring domestic sports betting to the state. Representatives of Maine's brick and mortar gaming venues wholly supported LD 553, and there was little to no formal opposition of the bill. The state waited until the last minute of the legislative session to move forward with the proposed bill.
Just two days before the end of the 129th legislative session, LD 553 was sent to the Joint Committee on Veterans and Legal Affairs. The Committee worked overtime to complete the bill. They utilized the best methodology and provisions of each previously introduced ME sports gambling bill to draft the finest possible bill text for passage.
After the Maine sports betting bill had left the Veterans and Legal Affairs Committee, the bill text was amended to have more details regarding how the state would regulate domestic sports betting and taxation of betting revenue. House members voted unanimously in support of the committee amended bill, and the Senate voted in majority for LD 553 via a 19-15 vote.
The last motion of the bill in either statehouses was the Senate action on June 19th subsequently pass the bill to be enacted in concurrence with the House. Of course, this motion was after it was tabled by Senator Libby of Androscoggin and taken from the table by the Senate President. The bill LD 553 was then sent to the desk of Governor Janet Mills.
According to new actions indicated by our US betting bill tracker, LD 553 has been enacted as a Maine gambling law as of June 19th. However, we are unsure if this means LD 553 received its last and final signature from the Governor or if it was passed without Mill's signature. Either way, the current status of the bill signals that it has become law despite little detail released from the Governor's office.
Likely, there will be a formal comment on LD 553 later in the day.
This bill passage makes the Pine Tree state the 15th US state to have legalized sports betting at the legislative level since PASPA's removal from the US codebooks. Through the enactment of this bill, Maine has also become the 8th state this year to legalize sports wagering.